Course Overview Songwriting: Harmony
This course presents the "power progressions" behind countless hit songs, and dozens of ways to adapt these progressions into your own personal songwriting. Whether you are an experienced songwriter looking for new ideas or a beginning songwriter who can't read music, this course will lead you to a rich source of songwriting possibilities. You'll use techniques such as modulation and cadences to craft the essential dramatic architecture of your songs. By participating in a group of songwriters, you'll have the opportunity to share your work with others, get their feedback, and see different ways that these tools can be used, under the mentorship of a master songwriter.
By the end of this course, you will be able to:
Generate a groove and chord colors
Identify five common key colors
Understand and build songs from power progressions
Use melody and harmony for color
Use cadences and connecting songs with cadences
Understand modulation in songs
Lesson 1: Generating A Groove and Chord Colors
Parts of a Groove
Developing a Groove
Four Chord Colors and Lyric Stories
Changing Colors of Chords - Variations
Lesson 2: Colors of Keys and Songs From Progression
Five Common Keys Colors
Building Song By Repetition
Contrasting Sections
Lesson 3: Power Progressions
Major Key
Minor Key
Mixolydian Key
Dorian Key
Blues Key
Building Songs From Power Progressions
Lesson 4: Rhythm Variations of Power Progressions
Progression Length
Chord Rhythm
Chord Order
Lesson 5: Song Sections From Rhythm Variations
Contrasting Sections
Two Sections ­ Two Progressions
Three Sections ­ Two Progressions
Lesson 6: Pitch Variations of Power Progressions
Subtract Chords
Add Chords
Replace Chords
Add Pedal Parts
Lesson 7: Song Sections From Pitch Variations
Contrasting Two Sections
Contrasting Three Sections
Lesson 8: Melody and Harmony
Coloring a Word
Coloring a Phrase
Coloring a Lyric Section
Lesson 9: Ways of Coming Home
Full Cadences
Half Cadences
Deceptive Cadences
Plagal Cadences
Mixed Cadences
Lesson 10: Song Sections Using Cadences
Verse/Refrain
Verse
Chorus
Bridge
Connecting Sections With Cadences
Lesson 11: Modulation
Parallel Key Modulation
Relative Modulation
Surprising Key Modulation
Lesson 12: Modulation In Songs
Modulation In A Section
Modulation Between Sections

Jimmy Kachulis
Author & Instructor
Jimmy Kachulis teaches songwriting and lyric writing at Berklee, conducts clinics nationwide, and has helped thousands of songwriters develop and maximize their skills. Look through the bios of some of today's best songwriters, and his name comes up again and again; his students' works have earned Grammy nominations, and been recorded by a vast range of artists on major and independent labels. An accomplished composer, arranger and conductor, he has worked with great artists like George Coleman, Jon Hendricks, John Lewis and Martha Reeves, and his compositions have been featured on scores from The Sopranos to Touched By An Angel. Jimmy's songs and arrangements for "Island Beeze", by legendary guitarist, Eric Gale, have been re-released and distributed worldwide under the Warner Brothers label.
---

Shane Adams
Instructor
Shane Adams is a twice GRAMMY nominated music educator, and award-winning producer, and songwriter. Shane is president of Artist Accelerator and is a founding instructor for Berklee Online, where he has taught lyric writing and songwriting since 2003.

Shane is a featured songwriter and instructor for the Taylor Swift Education Center at the Country Music Hall of Fame and Museum where he received their TOP TEN HITMAKER award for 2014. He co-developed their groundbreaking "Words and Music" curriculum which has enabled thousands of elementary through high school students to learn to the craft of songwriting. Shane has served on the Hall of Fame's museum expansion advisory board and has facilitated other music outreach programs such as "Poetry in Motion" co-sponsored by the Nashville Arts Commission and the NCAA Women's Final Four.

In 2013, Shane was named the Music Industry Professional of the Year by Chowan University, and in 2005 Shane earned the Tennessee-Songwriter-Association-International's highest honor, the Hallman Award, for outstanding contributions to the songwriting community.

Shane is currently the featured composer for Fjor Films and has produced the music and scored several independent film projects, including Fortune Cookie (featured at both the Sundance and Hollywood Film Festivals).

Shane writes for iSing Magazine, and is an internationally recognized songwriting lecturer and music production panelist.

He is currently developing two songwriting apps for the iPad platform, and is in pre-production as c-host/co-producer for "Studio Soundtrack," a songwriting radio program for National Public Radio.
---

Sarah Brindell
Instructor
Sarah Brindell is a songwriter, arranger, producer, musician, and Associate Professor at Berklee College of Music. With touring credits around the world, she has shared the stage and recorded with many renowned artists including Norah Jones, Carole King, and Raul Midon. Her original songs can be heard on many television shows including MTV's Made. She was a finalist in the Song of the Year contest as part of VH-1's Save the Music Foundation, as well as the Billboard World Song Contest. A Summa Cum Laude graduate from Boston University, she holds a Masters degree in Music Education, and teaches courses in songwriting, harmony, ear training, arranging, and stage performance. She conducts clinics nationwide and internationally, and continually helps thousands of students to reach their full potential as professional musicians and songwriters.To learn more about Sarah Brindell, visit this link:
---

Neil Diercks
Instructor
Neil Diercks is a Los Angeles based songwriter, song coach, and musician. He served for over four years at Warner/Chappell Music, Inc., in Nashville. As Manager of A&R Activities, he worked with hit songwriters including Gary Burr, Steve Bogard, Stephony Smith, Jeff Stevens, and Victoria Shaw, who penned hits for artists such as Tim McGraw, Garth Brooks, George Strait, Trisha Yearwood, Faith Hill, Ricky Martin, and Christina Aguilara. Neil is a Magna Cum Laude graduate of Berklee College of Music, where he studied songwriting, voice, and music business, and he now serves on Berklee's Board of Trustees. His Internet company SongCoach.biz (www.songcoach.biz) helps writers all over the world strengthen their craft and talents. Neil and fellow alum Elik Alvarez recently formed Alvarez-Diercks Productions, which composes and produces songs and music for TV, radio, film, and recording artists.
Familiarity with popular music song form
Basic proficiency on a harmonic instrument
Ability to create a melody (optional)
Ability to create original lyrics (optional - will be provided, if needed)
The Songwriter's Workshop: Harmony by Jimmy Kachulis
The Songwriter's Workshop: Harmony teaches the fundamental harmony techniques used in today's hit songs and classic songs in all genres, together with easy-to-follow exercises so you can immediately apply these tools to your own songs. Quit wrestling with writer's block, and learn to make the songwriting process easy, fun, and intuitive.
PC Web Browser: Firefox (Recommended), Chrome, Internet Explorer 10 or higher
Mac Web Browser: Firefox (Recommended), Chrome, Safari
Flash Player: current version
QuickTime: current version
Adobe Reader: current version
Word processing program that can open and save documents in Rich Text Format (RTF)
A basic audio recording tool that will allow you to record yourself playing along with a background track and save the recording in MP3 format. You will have a tool to use for this purpose inside the learning environment. Alternatively, you can use software like Audacity (PC) or GarageBand (Mac).
Windows XP, Vista or 7
Intel Pentium 4 or higher
1 GB RAM
500 MB hard drive space recommended
Sound card
Speakers or headphones for your computer
A built-in microphone or an external microphone plugged directly into your computer (via built in ports or an external audio interface).
Mac OS X 10.7 or higher
Intel Mac
2 GB RAM
500 MB hard drive space recommended
Speakers or headphones for your computer
A built-in microphone or an external microphone plugged directly into your computer (via built in ports or an external audio interface).
Level

Duration

12 weeks

3-Credit Tuition

$1,449

Non-Credit Tuition

Add 6 CEUs
---
Spring Term Starts April 4
for Courses and Multi-Course Certificates
---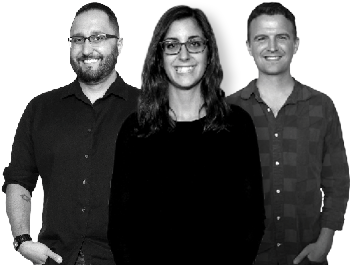 ---
Secure form. Berklee Online will not sell or rent your email address to third parties. Our privacy policy.