In this class, songwriter/author Jimmy Kachulis reveals how to construct strong, expressive melodies that your audiences will remember. It begins with a focus on rhythm, showing how it can support the lyric's meanings. Then, you'll learn how the precise use of pitch can strengthen a melody, making it natural to sing, and supporting the lyric's expressive goals and possibilities. You'll learn effective ways to write melodies over common modes and chords, and develop these ideas into complete songs.
You will learn to:
Create memorable melodies
Use counterpoint effectively in song construction
Develop melodic ideas over different modes
Incorporate melodies across chords into different song sections
Lesson 1: Creating Rhythmic Ideas for Your Lyrics
Lyric Setting and Emphasis
Phrase Length and Space
Phrase Beginnings/Stressed Words
Phrase Endings
Downbeat Endings for the Title
Lesson 2: Rhythm Ideas for Building Song Sections
Repetition
Contrasting Ideas
Number of Phrases
Contrasting Sections: Verse/Prechorus/Chorus
Lesson 3: Creating Melodic Ideas On Chord Changes
One Chord Tone and Decorations
Two Chord Tones and Passing Notes
Arpeggios and Scale Lines
Lesson 4: Chord-Tone Melodies in Song Sections
Keep the Rhythm, Change the Shape
Repetition, Sequence, Inversion
Shortening and Lengthening the Motive
Lesson 5: Melodies across Chord Changes
Connecting Chords
In Sync Phrasing, Out of Sync Phrasing, Longer Melody Phrasing
Cadences: Major and Minor
Lesson 6: Developing Melodies across Chords into Song Sections
Verse/Refrain
Verse/Chorus
Verse/Prechorus/Chorus
Lesson 7: Blues Melodies
Major Pentatonic and Major Blues Melody
Uses of Major Blues Melodies
Minor Pentatonic and Minor Blues Melody
Lesson 8: Developing Ideas into Songs
Developing a Major Blues Song
Lesson 9: Melodies over Modes
Mixolydian Melody Over One Chord
Mixolydian Melody Over Diatonic and Fast Chords
Dorian Melody Over One Chord
Dorian Melody Over Diatonic and Fast Chords
Lesson 10: Developing Modal Ideas into Songs
Mixolydian Song
Dorian Song
Lesson 11: Creating Melodic Ideas Against Chord Changes
Two-Part Counterpoint: Parallel Motion
Similar, Oblique, Contrary
Lesson 12: Using Counterpoint in Songs
Different Bass In Verse and Chorus
Sections Against the Same Bass Riff
Song Against a Melodic Riff

Jimmy Kachulis
Author
Jimmy Kachulis teaches songwriting and lyric writing at Berklee, conducts clinics nationwide, and has helped thousands of songwriters develop and maximize their skills. Look through the bios of some of today's best songwriters, and his name comes up again and again; his students' works have earned Grammy nominations, and been recorded by a vast range of artists on major and independent labels. An accomplished composer, arranger and conductor, he has worked with great artists like George Coleman, Jon Hendricks, John Lewis and Martha Reeves, and his compositions have been featured on scores from The Sopranos to Touched By An Angel. Jimmy's songs and arrangements for "Island Beeze", by legendary guitarist, Eric Gale, have been re-released and distributed worldwide under the Warner Brothers label.
---

Corrinne May
Instructor
Corrinne May is an award-winning, multi-platinum singer-songwriter with albums released in the Philippines, Japan, Korea, Hong Kong, Taiwan, Singapore and the United States. Her five albums have topped the charts in her home country of Singapore and she regularly sells out concerts within the region.
She graduated magna cum laude with a degree in Songwriting from the Berklee College of Music. In the course of her career, she won the 2001 Kerrville New Folk Award and the Carole King and Carole Bayer Sager songwriting challenge organized by music portal Tonos.com which resulted in a co-writing credit on the song "If You Didn't Love Me" with Carole King and Carole Bayer Sager and a subsequent songwriting collaboration with Bayer Sager.
Her song 'Journey' was covered by popular Mandarin singers Angela Zhang and Gigi Leung and became a hit after being featured as a theme song in the Taiwanese hit drama 'Dolphin Bay Lovers.'
In June 2012, Corrinne May joined Grammy-award winning singer-songwriter Jason Mraz in the opening concert celebrations of the new iconic Gardens By The Bay in Singapore, singing 'Details in the Fabric' and the crowd-pleaser 'Lucky' with Jason Mraz in front of a 15,000 strong crowd. Corrinne followed that the next evening with her own concert for a 6000 strong crowd.
---

Sarah Brindell
Instructor
Sarah Brindell is a songwriter, arranger, producer, musician, and Associate Professor at Berklee College of Music. With touring credits around the world, she has shared the stage and recorded with many renowned artists including Norah Jones, Carole King, and Raul Midon. Her original songs can be heard on many television shows including MTV's Made. She was a finalist in the Song of the Year contest as part of VH-1's Save the Music Foundation, as well as the Billboard World Song Contest. A Summa Cum Laude graduate from Boston University, she holds a Masters degree in Music Education, and teaches courses in songwriting, harmony, ear training, arranging, and stage performance. She conducts clinics nationwide and internationally, and continually helps thousands of students to reach their full potential as professional musicians and songwriters.To learn more about Sarah Brindell, visit this link:
---

Kyle James Hauser
Instructor
A graduate in Songwriting from Berklee College of Music, Kyle James Hauser went on to study banjo under Jayme Stone, Noam Pikelny, Chris Pandolfi and others. He's been involved in over a dozen album releases over his career, and his album "You a Thousand Times" reached #1 on Colorado Public Radio a month after its 2014 release. His songs are featured in film and television including Judd Apatow's The Big Sick, MTV's series 16 & Pregnant and Teen Mom, Where Hope Grows and many more. Kyle James Hauser's performance credits include performances at the Kentucky Derby, and sharing the stage with Nathaniel Rateliff, Bonnie "Prince" Billy, The Head and the Heart, Brett Dennen, John Hiatt, David Grisman and more. Playing with Colorado band Rapidgrass 2014-2016, Hauser released two albums and toured internationally, most notably headlining La Roche Bluegrass Festival in France and winning 2015's RockyGrass Competition. In 2015, Hauser also seized the opportunity to co-write a ballet with one of the country's most highly-regarded regional ballet companies, the Louisville Ballet. Hauser currently serves as Colorado Music Strategy Coordinator for the Detour touring program at Bohemian Foundation's groundbreaking incubator, The Music District. He's been involved in music nonprofits Louisville Folk School (as co-founder), Think 360 Arts, Colorado Music Collective and the Cystic Fibrosis Foundation. In addition to a private teaching practice he has given masterclasses at schools all over the country, including Oberlin Conservatory and Swallow Hill. For more info, visit www.kylejameshauser.com.
Prerequisites
Familiarity with popular music song form
Basic proficiency on a harmonic instrument
Ability to create simple short melodic ideas
---
Required Textbook
---
Software Requirements
Word processing program that can open and save documents in Rich Text Format (RTF)
A basic audio recording tool that will allow you to record yourself playing along with a background track and save the recording in MP3 format. You will have a tool to use for this purpose inside the learning environment. Alternatively, you can use software like Audacity (PC) or GarageBand (Mac).
Mac Users
OS X 10.9 Mavericks or higher (click here for system requirements)
Latest version of Google Chrome
Windows Users
Windows 7 or higher (click here for system requirements)
Latest version of Google Chrome
---
Hardware Requirements
A built-in microphone or an external microphone plugged directly into your computer (via built in ports or an external audio interface)
2 GB RAM (4 GB recommended)
500 MB hard drive space
Speakers or headphones
Webcam
Internet connection with at least 4 Mbps download speed ( http://www.speedtest.net to verify or download the Speedtest by Ookla app from your mobile app store)
---
Comments
Got a question? Contact our Academic Advisors by phone at 1-866-BERKLEE (U.S.), 1-617-747-2146 (INT'L), or by email at advisors@online.berklee.edu. We can also answer basic questions in the comments below. Please note that all comments are public.
---
Level

Duration

12 weeks

3-Credit Tuition

$1,479

Non-Credit Tuition

$1,229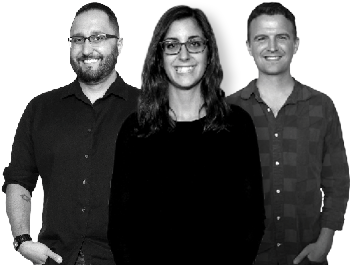 ---
Create a Free Account
Request Information
Create an account to download our catalog, get our newsletter, and more.
Stay Informed About This Course
Create an account to download our free course catalog, and receive updates about this course.
Sign Up to Sample a Lesson
Secure form. Berklee Online will not sell or rent your email address to third parties.
Our privacy policy