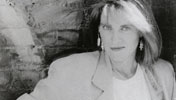 Suzanne Dean is an arranger, educator, composer, keyboardist, and vocalist. In addition to releasing two albums on Nova Records, she worked as an orchestrator on the television series Jake and the Fatman, and has taught at Berklee College of Music since 1997.
Suzanne released her first album on Nova Records in 1987 entitled Dreams Come True. Her second album was released in 1991 entitled I Wonder. These albums featured some of L.A.'s finest studio musicians, such as contemporary jazz greats John Patitucci, Vinnie Colaiuta, and Peter Erskine. These recordings received worldwide distribution and continue to receive airplay in the U.S., Europe, and Japan. The arrangements range from small jazz group to 32-piece orchestra, with very eclectic writing, ranging from acoustic jazz to fusion to orchestral music, combining a large string section with a small jazz group. In addition to composing and arranging most of the music on them, she also served as the keyboardist and vocalist on several of the tracks.
Currently, Suzanne is an associate professor at Berklee College of Music in the contemporary writing and production departments. She teaches Writing Skills; Arranging 1; Harmony 1 and 2; Artistry, Creativity and Inquiry; Music Application and Theory; and Music of Laurel Canyon and Influential 20th-Century Songwriters and Their Co-writers/Producers.
Suzanne holds an associate's degree in music from the University of Maine in Augusta, as well as a bachelor's of music in film scoring from Berklee College of Music. She also attended the master's program in music composition at California State College in Northridge, California.
Suzanne is a member of Broadcast Music Inc., and the National Academy of Recording Arts and Sciences.