Master the basics of Keyboard technique and chord voicings, and gain an understanding of more advanced concepts including blues progressions and playing three part chords in this 12-week course. Through exercises that explore the interpretation of lead sheets and chord symbols, the Berklee Keyboard Method will help you to improve your performance, harmonic vocabulary, and composition/arranging skills. By the end of the course you will be able to improvise over a lead sheet while comping chords with their appropriate voicings.
By the end of this course, you will:
Understand how to read treble clef, bass clef and play simple melodies on the grand staff
Understand accidentals and play the black keys on the keyboard
Increase your ability to read and play different notes simultaneously
Understand and play melodies with major and minor triads in right hand
Understand voice leading triads
Understand a lead sheet and play chords and bass with left hand
Add three-part chords to your playing
Understand altered 9ths, 13ths and Blues progressions
Lesson 1: Treble Clef
Treble clef notes related to keyboard
Right hand keyboard fingering numbers
Moving 5-note one hand position to various locations within treble clef
Playing a simple treble clef notated melody with right hand
Lesson 2: Bass Clef
Bass clef notes related to keyboard
Left hand keyboard fingering numbers
Moving 5-note one hand position to various locations within bass clef
Playing a simple bass clef melody with the left hand
Lesson 3: Grand Staff
Grand staff notes related to keyboard
Moving both hands to various 5-note positions on the grand staff
Playing simple one line melodies with both hands in octaves
Playing simple one line melodies switching hands and clefs
Lesson 4: The Black Keys/Accidentals
The black keys of the keyboard - their significance and location
Moving hand positions around which include accidentals creating major/minor tonalities
Playing simple one line melodies in octaves which include accidentals
Playing simple one line melodies switching clefs which include accidentals
Lesson 5: Independence Between Hands
Studies to Increase the Ability to Read and Play Different Notes Simultaneously
Rhythmic Independence Studies
Playing Two Notes Simultaneously in One or Both Hands
Lesson 6: Major and Minor Triads
Major and Minor Triads in Root Position
Inversions of Major and Minor Triads
Melodies with Major and Minor Triads in the Right Hand
Lesson 7: Voice Leading Triads
Diatonic Triads
Voice-Leading the I IV V Progression
The I VI II V I Diatonic Progression
Voice Leading the I VI II V I Progression
Lesson 8: Left-Hand Chord Playing
Voice Leading Left-Hand Chords
The Lead Sheet
The Left Hand as Both Chords and Bass
Lesson 9: Right-Hand Chord Playing
Voice Leading Right-Hand Chords
"Slash Chords"
Arpeggiating Right-Hand Chords
Lesson 10: IIm7 V7 Imaj7 Left-Hand Shells
The IIm7 V7 Imaj7 Progression
Left-Hand Shells
Using Left-Hand Shells to Support Right Hand Activity
Lesson 11: Using the 3rd and 7th of the IIm7, V7, Imaj7
Finding and Voice Leading the 3rd and 7th
Using the 3rd and 7th in the Right Hand with Left- Hand Bass
Using the 3rd and 7th to Support Melody
Lesson 12: Three-Part Chords
Adding the 9th and 13th to the Dominant 7th
Adding sus 4 to the Dominant 7th
Comping Patterns Using Three-Part Chords

Paul Schmeling
Author & Instructor
Paul Schmeling is a master pianist, interpreter, improviser and arranger who has inspired countless students since he began teaching at Berklee in 1961. He has performed or recorded with jazz greats such as Clark Terry, Rebecca Parris, George Coleman, Carol Sloane, Frank Foster, Art Farmer, Herb Pomeroy, Phil Wilson, Dick Johnson and Slide Hampton. In the 1990s, the Paul Schmeling Trio released two inventive and critically acclaimed albums, interpreting the music of Hoagy Carmichael and songs associated with Frank Sinatra. Recently retired as chair of the piano department, he is co-author of the Berklee Practice Method: Keyboard (2001) and Instant Keyboard (2002) and the author of Berklee Music Theory: Book 1.
---
Ross Ramsay
Instructor
James Ross Ramsay, faculty in the Piano department at Berklee College of Music, has been teaching piano for 25 years, and has been included in the "Who's Who List of American Teachers" several times. He composes and produces music for local and nationally broadcast television, radio, cable, and video programs, and has been a featured soloist on piano and keyboards with various artists touring throughout the United States and Europe. Ramsay is a product specialist and clinician for Yamaha Corporation of America, Digital Musical Instruments, and Pro Audio Division. He received a Bachelor of Music from Berklee College of Music in 1986.
Prerequisites
At least one year of experience on a musical instrument is required.
Knowledge of basic pitch notation:
Letter names of notes
Some reading ability with one clef
Bar lines, measures, double bar lines, fine bar lines, repeats
Sharps, flats, naturals
Key signatures
Phrase markings
Few ledger lines
Knowledge of basic rhythm notation:
Note and rest values up to eighths
Their value in common meters like 4/4; 3/4
Dotted note values, ties
Some ability to read these rhythms
Knowledge of basic harmony:
Basic level of diatonic concepts (helpful but not absolutely necessary)
Major and minor scales
Seventh chords and chord construction, inversion
---
Required Textbooks
None required
---
Software Requirements
A basic audio recording tool that will allow you to record yourself playing along with a background track and save the recording in MP3 format. You will have a tool to use for this purpose inside the learning environment. Alternatively, you can use software like Audacity or GarageBand.
Mac Users
OS X 10.9 Mavericks or higher (click here for system requirements)
Latest version of Chrome (recommended), Firefox, or Safari
Windows Users
Windows 7 or higher (click here for system requirements)
Latest version of Chrome (recommended), Firefox, or Edge
---
Hardware Requirements
In order to complete the assignments in this course, you will need to record yourself playing keyboard or piano along with background tracks provided during the course in MP3 format. In order to do this, you must have either a MIDI keyboard that can record into your computer or a microphone connected to your computer that can record you playing piano. You will also need:
Keyboard with at least four octaves
Line in from your keyboard to computer, if not using a microphone
A built-in microphone or an external microphone plugged directly into your computer (via built in ports or an external audio interface)
2 GB RAM (4 GB recommended)
500 MB hard drive space
Speakers or headphone
Webcam
Internet connection with at least 4 Mbps download speed (http://www.speedtest.net to verify or download the Speedtest by Ookla app from your mobile app store)
---
Level

Duration

12 weeks

3-Credit Tuition

$1,479

Non-Credit Tuition

$1,229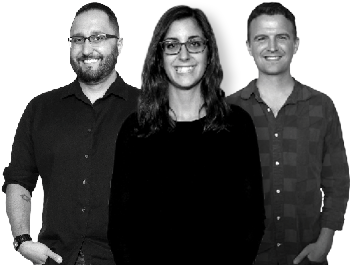 ---
Secure form. Berklee Online will not sell or rent your email address to third parties.
Our privacy policy