No matter how good a song is or how accomplished the musicians playing it are, the wrong mix can leave an otherwise beautifully crafted song sounding unprofessional and unpolished. Critical Listening 1 provides recording musicians and aspiring producers and engineers with a better sense of the mixing process, and develops the ability to hear and identify the key features of a well balanced, artful and professional-sounding mix.
Through weekly training drills, analysis of classic recordings, and comparative studies of different styles of mixing, you'll learn to identify width and depth, frequency range, dynamics and the different mix approaches used in various musical genres. You'll learn to hear and identify techniques such as panning, alternate types and uses of reverb, delay, compression, phasing/flanging/chorus, and different types of distortion. The course also explores various types of instruments and arrangements, distinguishing between Telecasters, Strats, and Les Paul guitars, single versus dual coil pickups, direct versus miked acoustic and electric guitars, tremolo versus vibrato, Rhodes versus Wurlitzer electric pianos, and more. The course will also take you through the steps to turn your listening space into a more critical listening environment. Whether you are a recording musician looking to ready your music for CD, or an aspiring producer or engineer, you'll not only learn what elements are most important in a mix, what sort of arrangements you should be working towards, and how to optimize your mix to make your song as compelling as possible; in the process, you'll open your ears up to a whole new level of music listening and awareness.
By the end of this course, you will:
Hear width and depth, frequency range, dynamics and the different mix approaches used in various musical genres
Identify techniques such as panning, alternate types and uses of reverb, delay, compression, phasing/flanging/chorus, and different types of distortion, distinguish between different instruments, pickups, miked versus direct acoustic and electric guitars, and what mixing approach might be most appropriate for your music
Optimize your listening setup into a more critical listening environment
Lesson 1: Understanding Sound
Getting Started: Reference Listening
The Finished Mix
What is Sound? Frequency, Wavelength, and Period
EQ Bands: Bandwidth, Boost/Cut, and Center Frequencies
What are the Ear Training Drills?
Ear Training Drill 1: Pink Noise +24dB
Recap
Lesson 2: Understanding Your Listening Environment
Room Modes
Speaker Positioning
Reflections: Ray tracing
Absorption vs. Diffusion
Ear Training Drill 2: Program Material +12 dB
Recap
Lesson 3: Frameworks: Optimizing Your Listening Environment; Exploring Song Structure
Treating the Room: Bass Trapping Strategies
Treating the Room: Absorption Strategies
Treating the Room: Diffusion Strategies
The Framework of the Mix: Song Structure
Ear Training Drill 3: Pink Noise -24 dB
Recap
Lesson 4: Final Audio Setup and Imaging/Panning Analysis
Tuning the Stereo Field
Evaluating Speakers/Amps: What to listen for
System Improvements
Panning Drums
Global Panning Concepts
Ear Training Drill 4: Program Material -12 dB
Recap
Lesson 5: Balances
Balances: Jazz
Balances: Pop/Rock
Balances: Hip-Hop
Ear Training Drill 5: Pink Noise -/+12 dB
Recap
Lesson 6: EQ/Timbre
EQ Revisited–Types and Approaches
EQ in Jazz
EQ in Pop/Rock
EQ in Hip-Hop/Rap
Ear Training Drill 6: Program Material +/-12 dB
Recap
Lesson 7: Reverb: Identifying Spaces
Reverb Types
Reverb: Stylistic Approaches
Reverb: Special-Effects
Ear Training Drill 7: Program Material +/-12 dB
Recap
Lesson 8: Time-Based Effects
Delay
Delay-Based Effects Using Modulation
Time-Based Effects: Stylistic Approaches
Ear Training Drill #8: Pink Noise +/–12 dB x2
Recap
Lesson 9: Compression
Compression/Limiting
Recording/Mixing with Compression
Compression on Individual Instruments
Compression: Stylistic Approaches
Ear Training Drill #9: Program Material +/–12 dB x2
Recap
Lesson 10: Phase and Distortion
Understanding Phase
Distortion (Amplitude) Types: Noise (Analog Tape), Poor Frequency Response, Tube vs. Solid State, Clipping
Data Compression Formats: MP3, AAC, AIFF
Identifying Creative Uses of Distortion
Ear-Training Drill 10: A/B Drills
Recap
Lesson 11: Identifying Instruments/Types
Guitars: Electric, Acoustic, DI
Acoustic Guitar: Mic vs. DI
Basses: Acoustic, P-Bass, Jazz Bass, Fretless
Keyboards: Electric Piano, Organ, Analog Synths, Digital Keyboards/Synths (DX7, Korg/Roland))
Other Interesting Instruments and Effects
Ear-Training Drill 11: A/B Drills
Recap
Lesson 12: Final Listening Evaluation
Listening Review
Listening Examples
Ear Training Final Exam
Where Do I Go from Here?
Recap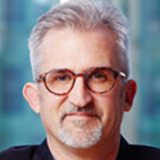 Dan Thompson
Author
Daniel M. Thompson is assistant chair of Music Production and Engineering (MP&E) at Berklee College of Music, where he has taught advanced production, recording, and mix techniques, as well as music technology for more than two decades.
An independent writer/producer and Latin Grammy Award-winning recording engineer, his credits include work on records, feature films, and numerous network and cable television series and movies, including ER, The Sopranos, Melrose Place, Sabrina the Teenage Witch, Touched by an Angel, NCIS, and Monk, to name just a few.
Dan has authored articles on music technology for EQ and Electronic Musician, and has been a presenter and clinician on music production topics in the US, Europe, and Central and South America, including at the Panama Jazz Festival.
His book Understanding Audio: Getting the Most Out of Your Project or Professional Recording Studio (Berklee Press/Hal Leonard) is a required textbook for Berklee College of Music's MP&E classes, as well as for numerous other music production and engineering programs throughout the US and abroad.
---

Leanne Ungar
Instructor
Leanne Ungar, professor in the Music Production and Engineering department at Berklee, is a producer/engineer with 30 years of experience in records, films, and television scores. With technical skills that encompass both analog equipment and digital applications, Ungar has produced or engineered seven albums for Leonard Cohen, and has worked with the avant-garde artist Laurie Anderson on Big Science, Mister Heartbreak, United States Parts I–IV, and a concert film, Home of the Brave. Ungar's list of collaborators also includes the Temptations, Fishbone, Holly Cole, Guster, Joe Henderson, Willie Nelson, Luther Vandross, Natalie Cole, Vonda Shepard, Carlene Carter, Paul Winter Consort, Tom Jones, and many others.
Since the outset of her career in the early 1970s, she has worked in both New York and Los Angeles, and has had a hand in creating many historic recordings, including those by James Brown, the Brecker Brothers, Manhattan Transfer, Cat Stevens, Loudon Wainwright III, and Janis Ian. Her film score credits include Kafka, Pump Up the Volume, and The Limey; television scores include work for Thirtysomething, The Wonder Years, Full House, and Family Matters.
---

Mark Wessel
Instructor
Mark Wessel is an Assistant Professor in the Music Production and Engineering department at Berklee College Of Music, where he has taught audio engineering and production techniques since 1996. After receiving a B.S. in Mass Communication from Emerson College, Mark worked as a staff engineer at Blue Jay Recording Studio for many years and is now an independent recording and mix engineer. With over twenty years of experience in records, films, and television scores, his credits include numerous label projects including Sony, Narada, MCA, Rounder, RCA Victor, Gramavision, Sire, BMG, American Gramaphone, CBS, and Flying Fish, as well as projects for Miramax Films, WGBH, National Public Radio, Paramount Pictures, and various independent records and films.
---

Alejandro Rodriguez
Instructor
Alejandro Rodriguez is an associate professor in the Music Production and Engineering department at Berklee College of Music, with more than 20 years of experience as a recording, editing, mixing, mastering, post-production, and live sound engineer and producer. He has worked with artists such as Mariah Carey, Compay Segundo, Eliades Ochoa and AfroCuban All Stars (from Buena Vista Social Club), Silvio Rodriguez, Pablo Milanes, J.M. Vitier, Grupo Niche, Armando Mnazanero, Ricardo Arjona, Pancho Cespedes, and Tania Libertad.
Prior to Berklee, Alejandro was an acoustics professor at the National School of Arts (ENA) and a professor of sound studies at Instituto Superior de Artes (ISA)—both in Havana, Cuba. He has also taught audio and recording techniques at the Instituto Tecnológico y de Estudios Superiores in Monterrey, México. Alejandro worked as a staff engineer for EGREM Studios in Havana, Cuba, and has since pursued a freelance career as an engineer and producer. He holds a bachelor's degree in music from ENA and a bachelor's degree in arts communication (specializing in sound for film, radio, and TV) from ISA. In addition, he studied telecommunication engineering at the Technical University in Havana and recording techniques at the Supraphon Recording Faclities in Prague, Czech Republic.
---

Enrique Gonzalez Müller
Instructor
After graduating from Berklee College of Music in 1995, Enrique Gonzalez Müller started his career as a music producer and engineer at the Plant Studios, working with artists like The Dave Matthews Band, Joe Satriani, Joan Baez and Les Claypool. In his home country of Venezuela, he's produced many chart-topping albums for Caramelos de Cianuro, Viniloversus, Desorden Publico and in 2009 his collaboration with Los Amigos Invisibles won the band a Latin GRAMMY® Award for their album Commercial. In Italy, among many collaborations, Gonzalez Müller has produced, arranged and mixed albums for L'Aura and scored a #1 hit with "Teach Me Again" from Elisa and Tina Turner. In the US, he has recently worked with Jason Newsted (former Metallica), the Kronos Quartet, Nine Inch Nails and toured with Wynton Marsalis as well as many up and coming artists. In 2015, Enrique was the recipient of Berklee's Distinguished Faculty Award for his innovative work as an educator. www.siameseschool.com.
---

Prince Charles Alexander
Instructor
Prince Charles Alexander is a sought-after music producer and audio engineer whose clients include Mary J. Blige, Destiny's Child, Faith Evans, P. Diddy, the Notorious B.I.G., Usher, Boyz II Men, Brandy, Babyface, Sting, Aretha Franklin, Usher, Brian McKnight, Donnie McClurkin, and others. Alexander has garnered more than 40 Platinum and Gold certifications from the RIAA and has multiple Grammy Awards and nominations. He teaches Advanced Production and Mixing at Berklee, and created the Commercial Record Production minor in that department, for which he received the Don Wilkins Excellence in Curriculum Development Award from Berklee's Professional Writing and Music Technology Division in 2013. Alexander also teaches production and engineering for Berklee Online, is co-creator of the Vocal Production course for Berklee Online, and for ten concurrent years, was also an adjunct instructor at New York University's Clive Davis Institute of Recorded Music. He has taught audio technology at the Institute of Audio Research in NYC, and is a frequent lecturer at colleges and universities around the world. From the early to mid 80s, he produced, wrote, and recorded on Virgin Records with his group, Prince Charles and the City Beat Band. Alexander was an early innovator of wind synthesis and a part of the "punk-funk" generation that incorporated many of the devices that would propel rap music to the forefront of the American music scene. Prince Charles Alexander is one of the proud founders of the annual Berklee in Atlanta Spring Break Trip.
---

David Lefkowitz
Instructor
David Lefkowitz has been teaching in higher education since 2000. He has taught courses such as physics, acoustics, electronics, sound design for visual media, music theory, audio technology, digital audio, advanced recording, and advanced mixing. David served as the assistant department chair for the Audio Production department at the New England Institute of Art. He also moderated/coordinated for the Boston area Pro Tools User Group (PTUG) and has presented at the Parson's Expo and at other events. He is a Pro Tools certified expert instructor.
Under his independent business name, Lefko Productions, David worked on records with international and regional artists including Johnny A, Stuart Kimball, the Beloved Few, Entrain, Kol B'Seder, Dany Silva, Bana, and the Mendes Brothers. Bana and the Mendes Brothers were featured in the Putumayo World Disk Series. Dave was a principal business partner of Renaissance Recording Company, a commercial recording facility in Boston's Back Bay where he worked as the chief recording engineer.
David's passions are composition and songwriting and he is currently producing his fifth full-length album. David is additionally skilled as a playwright, a show producer, a show director, and as a musical artist. Unyfi, David's audience-centered comical rock arts show featured his compositions. Unyfi performed at the Regent Theatre and at A.R.T. Oberon in 2015. Recently, David has been venturing into sound design and so far has worked on various films including Archie's Betty, Celling Your Soul, and Whaling City. David also produced and directed a film dedicated to the legendary Boston rock club "The Rat," featuring a variety of Boston rock artists including the Dropkick Murphys. He is a member of the Audio Engineering Society (AES) and Broadcast Music Inc.
Prerequisites
---
Required Textbook
---
Required CDs
Steely Dan, Gaucho
Peter Gabriel, So
Cannonball Adderley, Know What I Mean?
Black Eyed Peas, Elephunk
Fourplay, Fourplay
Tom Petty, Wildflowers
Sting, Mercury Falling
Software Requirements
Digital Audio Workstation (DAW) such as GarageBand, Pro Tools, Logic, Ableton Live, Reason, SONAR, or Digital Performer. You should know how to perform some basic tasks, such as creating an audio track, and adding audio effects (EQ, compressor, delay, and reverb)
EQ of your choice (preferred) or Audacity audio recording software (a free download)
Any comprehensive text editing software that can create .doc files, such as Microsoft Word, Apple Pages, Apache OpenOffice, or Google Docs
Mac Users
OS X 10.9 Mavericks or higher (click here for system requirements)
Latest version of Google Chrome
Windows Users
Windows 7 or higher (click here for system requirements)
Latest version of Google Chrome
---
Hardware Requirements
CD-ROM Drive
CD player
Full-range loudspeakers
High quality headphones (Sony 7506 or equivalent)
SPL meter (RadioShack 33-4050, Tenma 72-935, or better)
Optional: RTA (real-time analyzer) (Room EQ Wizard, Blue Cat's FrequAnalyst)
Note: If you have an iPhone, we recommend Studio Six AudioTools, which contains both SPL meter and RTA.
Optional: omni mic
2 GB RAM (4 GB recommended)
500 MB hard drive space
Webcam
Internet connection with at least 4 Mbps download speed ( http://www.speedtest.net to verify or download the Speedtest by Ookla app from your mobile app store)
---
Comments
Got a question? Contact our Academic Advisors by phone at 1-866-BERKLEE (U.S.), 1-617-747-2146 (INT'L), or by email at advisors@online.berklee.edu. We can also answer basic questions in the comments below. Please note that all comments are public.
---
Level

Duration

12 weeks

3-Credit Tuition

$1,479

Non-Credit Tuition

$1,229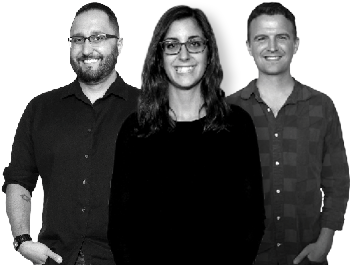 ---
Create a Free Account
Request Information
Create an account to download our catalog, get our newsletter, and more.
Stay Informed About This Course
Create an account to download our free course catalog, and receive updates about this course.
Sign Up to Sample a Lesson
Secure form. Berklee Online will not sell or rent your email address to third parties.
Our privacy policy