Your favorite guitarist didn't become your favorite guitarist without the support of other musicians. The most important skill for a guitarist to learn is the exact same skill that was so important in kindergarten: playing well with others. Guitar Ensemble Techniques gives guitarists the essential and practical skills to play well with others in any ensemble situation. This course begins with daily warm-up techniques that help you prepare for rehearsals, jam sessions, and stage performances. From there you'll explore chords, scales, improvisation techniques, time accuracy, tone production, ear training, and the many aspects of jamming with other musicians. Upon successful completion of this course you will be able to confidently interact with other musicians in a group setting and bring your A-game to any jam session you join.
By the end of the course, you will be able to:
warm up effectively for a performance
accompany other musicians with essential chord forms
improvise over a variety of different chord progressions
perform with a solid rhythmic foundation
play with a personal touch that allows your unique sound to shine
play with better technique and ear training
go to a rehearsal or performance prepared with the essential skills that you need to play your best
Lesson 1: Warming Up
Picking Hand
Fretting Hand
Synchronization
Tempo
Lesson 2: Essential Chord Knowledge for Ensemble Playing Using Six Guide Tone Shapes
Sixth String Root Shapes
Adding Tension Notes to 6th String Shapes
Fifth String Root Shapes
Adding Tensions to Fifth String Root Shapes
Lesson 3: Improvising with Minor Pentatonic Scales
Essential Scale Shapes and Fingerings
Learning Patterns for Improvisation
Minor Pentatonic Applications over Different Chord Types
Applying Knowledge to Chord Progressions for Improvisation
Lesson 4: Know How to Play a 12-Bar Blues and its Variations
Blues Form
Blues with Turnarounds
Adding Substitutions
Blues in 12 Keys
Lesson 5: Time Accuracy
Developing Your Rhythmic Foundation
Owning Each Subdivision
Combining Subdivisions
Elements of Time Feel
Lesson 6: Tone Production Essentials: Developing Your Touch on the Guitar
Focus on Timbre
Focus on Dynamics
Focus on Note Duration
Vibrato and Intonation
Lesson 7: Develop Your Ears
Transcribing Lines
Transcribing Chords
Recognizing Chord Types
Recognizing Modal Sounds
Lesson 8: Picking Techniques
Picking
Hybrid Picking
Fingerstyle
Developing Speed
Lesson 9: Improve Your Reading
Know the Notes on the Fretboard
Playing Rhythms
Guide Tone Chord Reading
Reading Strategies During a Performance
Lesson 10: Develop Your Phrasing
Using Motives
Developing Melodic Ideas
Using Space
Follow the Phrasing of the Song
Lesson 11: Mastering Triads
Closed Voice Triads
Spread Triads
Voice Leading Triads
Triads over Bass Notes
Lesson 12: Performance Preparation
Performance Checklist
Know Your Gear
Pre-Performance Practice Techniques
Listening and Blending Onstage

Tim Miller
Author & Instructor
Tim Miller offers a distinctive voice to the world of jazz guitar. His career has taken him to Paris, New York, and presently, Boston, where he is currently an associate professor of guitar at Berklee College of Music. Guitar Player magazine characterized his playing as "pure melody consciousness with remarkable control, a breathy, violiny tone [and] bell-like consistency." Miller's music combines explosive raw energy that is artistically balanced with soulful melodic compositions.

While living in Paris, he played extensively with drummer Aldo Romano. This led to recordings and European concerts and jazz festivals. Miller later joined the faculty of Berklee College of Music in Boston and recorded Sides with saxophonist George Garzone. He also played in a quartet with fellow guitarist Mick Goodrick. In 2005, Miller released his first solo recording Trio, which has received critical acclaim. Recently, Miller has released his most personal recording to date, Trio Vol. 2, and he is performing his latest music throughout the US and abroad. His recent performances include concerts and festivals with Paul Motian, Randy Brecker, Mark Turner, Terri Lyne Carrington, Gary Thomas, Gary Husband, George Duke, Chris Cheek, Keith Carlock, among others. He is currently cowriting a music harmony book with Mick Goodrick to be released in 2008, while also composing new pieces for his next recording.
Prerequisites
Completion of Guitar Chords 101 and Scales 101 or equivalent knowledge and experience is required.
In order to succeed in this course, you should have a basic understanding of standard notation and TAB. You should have a basic understanding of major and minor triads, major and minor barre chords, major and minor pentatonic scales, and the major scale and its modes. You should also be able to properly tune your instrument, and record and upload your assignments using a computer.
---
Required Textbooks
None required
---
Software Requirements
A recording tool is provided within the course that will allow students to record videos of themselves playing for assignment submission. Alternatively, students can use a digital camera, smartphone, or tablet to record assignments.
Mac Users
OS X 10.9 Mavericks or higher (click here for system requirements)
Latest version of Google Chrome
Windows Users
Windows 7 or higher (click here for system requirements)
Latest version of Google Chrome
---
Hardware Requirements
Electric or acoustic guitar
Microphone with an XLR or 1/4" to 1/8" adapter for recording directly into the computer, USB microphone, or guitar pickup with 1/4" out cable
Capo
Ability to tune the guitar into tunings other than standard EADGBE—a chromatic tuner may be helpful for this
2 GB RAM (4 GB recommended)
500 MB hard drive space
Speakers or headphones
Webcam
Internet connection with at least 4 Mbps download speed ( http://www.speedtest.net to verify or download the Speedtest by Ookla app from your mobile app store)
---
Comments
Got a question? Contact our Academic Advisors by phone at 1-866-BERKLEE (U.S.), 1-617-747-2146 (INT'L), or by email at advisors@online.berklee.edu. We can also answer basic questions in the comments below. Please note that all comments are public.
---
Level

Duration

12 weeks

3-Credit Tuition

$1,479

Non-Credit Tuition

$1,229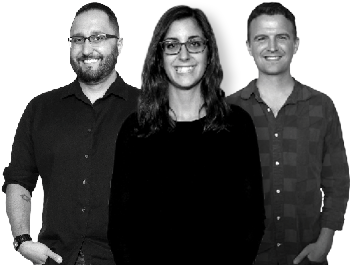 ---
Create a Free Account
Request Information
Create an account to download our catalog, get our newsletter, and more.
Stay Informed About This Course
Create an account to download our free course catalog, and receive updates about this course.
Sign Up to Sample a Lesson
Secure form. Berklee Online will not sell or rent your email address to third parties.
Our privacy policy