Scale study is a fundamental building block to guitar mastery. Accomplished guitarists use scales to add color, mood, depth and feeling to their playing. When you hear an amazing solo by Frank Zappa or Robert Fripp, you can be sure that these players are directly referencing their extensive knowledge and internalization of scales. Guitar Scales 101 will help you to organize the often-ambiguous guitar fretboard, and provide you with the knowledge to confidently navigate the instrument and develop your technique. The course begins by looking at the major and pentatonic scales, and how these scales work at different points up the neck. You'll then learn to construct and play blues, Dorian, and Mixolydian scales in all keys, and apply these scales to performance-based weekly musical examples and practice exercises. In addition, you will be studying the harmonic minor and melodic minor scales and modes. With weekly assignments that you can record and upload to your professor for review, you'll greatly improve your single-line technique, and gain a firm understanding of the possibilities available within the guitar's fretboard.
By the end of this course, you will be able to:
Construct and play two-octave major scales in all keys, in two different fretboard positions.
Construct and play pentatonic, blues, major, melodic minor and harmonic minor scales and their modes in most keys.
Effectively use these scales in your own playing.
Develop good guitar technique through scale exercises.
Lesson 1: Major Scale
Constructing the Major Scale on the Fingerboard
Position Playing on the Guitar
Playing the C Major Scale in Second Position
Playing the C Major Scale in Seventh Position
G Major Scale in Second Position
G Major Scale in the Seventh Position
Lesson 2: Major Pentatonic Scales, F Major Scale, and Fingering Type Review
Major Pentatonic Scales
F Major Scale and Fingering Type 1
AF Major Scale in Seventh Position
Lesson 3: The D and A Major Scales
D Major Scale in Second Position
D Major in Seventh Position
A Major Scale
A Major Scale in the Ninth Position
Lesson 4: Minor Pentatonic Scales and Minor Blues Scales
A Minor Pentatonic Scale Fingering 1
C Minor Pentatonic Scale Fingering 2
Improvising with the Minor Pentatonic Scale
The Blues Scale
Lesson 5: Dorian and Mixolydian Scales
Constructing Dorian Scales
Dorian Fingerings from the Parallel Minor Pentatonic
Dorian Fingerings from Parallel Major Scales
Constructing the Mixolydian Scale
Mixolydian Fingerings from Parallel Major Scales
Lesson 6: Scale Exercises
Five Major Scales in One Position
One Scale in Five Positions on the Guitar
Connecting Scale Forms: Playing Three-Octave Scales Using Mirror Fingering
Lesson 7: Major Scales Played Intervalically
Major Scale in Thirds
Five Fingerings for Major Scales in Thirds
Major Scale in Fourths
Two Fingerings for Major Scale in Fourths
Larger Intervals
Lesson 8: Modes of the Major Scale
Definition of a Mode
Names of the Modes of the Major Scale
Playing One Octave Modes of the Major Scale—Key of C
Diatonic Chords of the Major Scale and the Corresponding Mode
D Major Scale and Its Modes
G Major Scale and Its Modes
C as Every Mode in the Major Scale
G as Every Mode in the Major Scale
Lesson 9: Harmonic Minor Scale
Constructing the Harmonic Minor Scale on the Fingerboard
Playing the A and D Harmonic Minor Scale in Second Position—Fingerings Based on Parallel and Relative Major Scales
Playing One Octave Modes of the A and D Harmonic Minor Scales
A and D as Root of Every Mode of Harmonic Minor Scale
Lesson 10: Melodic Minor Scale
Constructing the Melodic Minor Scale on the Fingerboard
Playing the A and D Melodic Minor Scale in Second Position
Playing One Octave Modes of the A and D Melodic Minor Scales
A and D as Root of Every Mode of Melodic Minor Scale
Lesson 11: Symmetric Scales
Constructing the Whole Tone Scale on the Fingerboard
Two Whole Tone Fingerings
Constructing the Diminished Scale on the Fingerboard
Two Diminished Scale Fingerings
Lesson 12: Three Octave Scales
Three Octave Whole Tone Scale Fingering
Three Octave Diminished Scale Fingerings

Larry Baione
Author & Instructor
Larry Baione is Chair of the Berklee College of Music Guitar Department, Baione has been a faculty member since 1974 and has been chair since 1990. He has studied from Lenzy Wallace, Mick Goodrick, Bill Harris, William Leavitt, Bucky Pizzarelli and Jim Hall. He received his Bachelors in Music from Berklee and his Masters in Music from New England Conservatory. When attending Berklee, he received the Downbeat Hall of Fame Scholarship award.
After graduating Berklee, Larry was principal guitarist in the Army Band, stationed in Washington D.C. He performed in the White House and throughout the United States with the Army Blues. In 1996, Baione toured South America for the state department as one of the inaugural Jazz Amabassadors representing the unique American art form.
Larry is author of the Berklee Practice Method for Guitar. He performs in numerous jazz, concert and recording ensembles, settings that range from solo guitar to big band. He continues to perform and give clinics throughout the world. His recent recording Playing Time consists of original compositions and standards in a trio setting.
---

Robin Stone
Instructor
Robin Stone is a professor in the Guitar department at Berklee College of Music. While she teaches many styles of music, she concentrates on the history and playing styles of classic rock guitarists, including Jimi Hendrix, Jimmy Page, and the Allman Brothers. She has taught at Berklee since 1990, when she became the second woman ever hired in the Guitar department.
Stone is the managing editor and web designer of the Guitar department's online newsletter, "Open Position," which showcases the many talents of the faculty and provides an insider's look into the work being done in the school's largest department. She contributes articles under the title "String Theory," exploring harmonic concepts for guitarists. In 1993, she composed a piece entitled "Adagio for Oboe and String Orchestra," which was released on the MMC label. In 1996, she was awarded the Japan Foundation's Uchida Fellowship, allowing her to live in Roppongi, Tokyo, to study the traditional Japanese instrument, the Koto.
Stone received her bachelor's degree in professional music from Berklee in 1983. In 1988, she received her master's degree in jazz studies from New England Conservatory, where she studied composition with William Thomas McKinley and George Russell.
Stone graduated from NEC with academic honors and became a member of Phi Kappa Lambda musical honors society.
---

Tim Miller
Instructor
Tim Miller offers a distinctive voice to the world of jazz and rock guitar. He is currently a professor in the Guitar department at Berklee College of Music. Guitar Player magazine characterized his playing as "pure melody consciousness with remarkable control, and a breathy, violin-y tone"
His most notable recordings are Trio and Trio Vol.2. Tim has performed/recorded with Dweezil Zappa, Paul Motian, Randy Brecker, Mick Goodrick, Mike Stern, Ben Monder, Gary Burton, Eddie Gomez, David Liebman, Greg Osby, George Garzone, Mark Turner, Jerry Bergonzi, Gary Thomas, George Duke, Gary Husband, Terri Lyne Carrington, and Antonio Sanchez, among others.
Tim has also co-authored a book with guitarist Mick Goodrick titled Creative Chordal Harmony for Guitar (Berklee Press/Hal Leonard). Additionally, he is the author of the Berklee Online course Guitar Ensemble Techniques.
---

Dan Bowden
Instructor
Dan Bowden is an unusually versatile guitarist and teacher, specializing in a wide range of styles including rock, jazz, blues and R'n'B. With over a dozen instructional books for the guitar to his credit, Dan has reached guitar students worldwide. His best-selling titles include: Wes Montgomery: The Early Years, Mel Bays Complete Accompaniment Method For Guitar, and Electric Blues Guitar Workout. Along with doing freelance performing in the Boston area, Dan plays and records with the blues, roots and originals group: Stingy Brimm. He has taught guitar at Berklee since 1989, and is himself a Berklee graduate. Dan's first guitar effect pedal was an original 1960's Maestro Fuzz-Tone. He has continuously used effects since that time.
---

Thaddeus Hogarth
Instructor
Born in the U.K. and raised in the West Indies, Thaddeus Hogarth is a Professor in the Guitar department at Berklee College of Music. A two-time winner of the Independent Music Award for Best R&B/Blues, he has been a prominent singer songwriter and guitar/chromatic harmonica player on the New England music scene since the early 90's, after graduating from Berklee.
Thaddeus leads his own group, the Thaddeus Hogarth Band, featuring Tony "Thunder" Smith on drums, Winston Maccow on bass, and David Sparr on keyboards. He has shared the bill or stage with such legends as Tower of Power, Fred Wesley, Ernie Isley, Bernie Worrell, Sinbad, Average White Band, Donald Harrison, James Montgomery, Johnny Winter, and Matt Schofield.
When Bose launched their Personal Amplification System (L1 Series), Thaddeus' band was hand-picked to represent Bose nationwide for the launch of this revolutionary live music amplification technology. His work also includes collaboration with the reggae legend and Grammy nominee, Sister Carol. Prior to this, Hogarth was the principal singer-songwriter and guitarist for Boston's Heavy Metal Horns, known for their original heavy hitting funk-rock grooves and full brass sound. Thaddeus was featured on 2 of their internationally released CD's: Heavy Metal Horns (Square Records) and Horns In The House (Polystar Japan/Danger), and garnered awards such as Best New Band (Boston magazine, 1990) and Outstanding Club Act (Boston Music Awards, 1992). Since then, he has released four award-winning solo CDs under his own name, a Jimi Hendrix tribute CD and a live concert DVD.
Thaddeus is the author of Funk/R&B Guitar: Creative Solos, Grooves, and Sounds (Hal Leonard/Berklee Press) and Funk/Rock R&B Guitar Soloing (Berklee Online). His "Introduction to Guitar" course on Coursera/Berklee has been featured on The TODAY Show and has reached enrollment surpassing 500,000. His music and voice can be heard worldwide in full-length and independent short feature films, commercial television, PBS, and MTV. Billboard magazine describes Hogarth's music as "Soul Terra Firma," and the Boston Globe calls him a "guitar virtuoso."
Prerequisites
Completion of Music Foundations or Music Theory 101 or equivalent knowledge and experience is required. Students should have at least one year of playing experience and the ability to play some scales and chords on the guitar. Guitar tablature and some chord blocks, in addition to traditional notation, will be used throughout the course.
---
No Required Textbooks
---
Software Requirements
Mac Users
OS X 10.9 Mavericks or higher (click here for system requirements)
Latest version of Google Chrome
Windows Users
Windows 7 or higher (click here for system requirements)
Latest version of Google Chrome
Students are required to record video for assignments. You can use your smartphone, digital camera, or webcam to do this. If you do not already have a preferred video software, you can use the built-in recorder tool within your assignment post. You can play the backing track through your speakers as you record and the microphone will pick up both the guitar (acoustic or through an amp) and the track as you play along.
---
Hardware Requirements
A built-in microphone or an external microphone plugged directly into your computer (via built in ports or an external audio interface)
2 GB RAM (4 GB recommended)
500 MB hard drive space
Speakers or headphones
Webcam
Internet connection with at least 4 Mbps download speed (www.speedtest.net to verify or download the Speedtest by Ookla app from your mobile app store)
---
Comments
Got a question? Contact our Academic Advisors by phone at 1-866-BERKLEE (U.S.), 1-617-747-2146 (INT'L), or by email at advisors@online.berklee.edu. We can also answer basic questions in the comments below. Please note that all comments are public.
---
Level

Duration

12 weeks

3-Credit Tuition

$1,479

Non-Credit Tuition

$1,229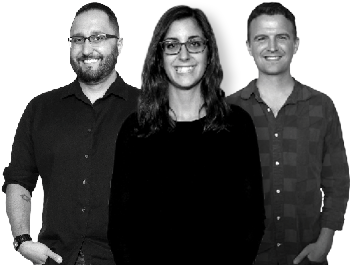 ---
Create a Free Account
Request Information
Create an account to download our catalog, get our newsletter, and more.
Stay Informed About This Course
Create an account to download our free course catalog, and receive updates about this course.
Sign Up to Sample a Lesson
Secure form. Berklee Online will not sell or rent your email address to third parties.
Our privacy policy