In the last five years, the iPad has become a serious alternative to more traditional music production tools, such as laptops or even desktop machines. With just your iPad, a MIDI controller, a microphone, and a small audio interface, you now have the power of a full recording studio. This course will teach you how to create, record, mix, and master music entirely on the iPad. The course starts by exploring the iPad hardware and operating system, and how to select and set up the mobile studio with the correct MIDI and audio interfaces. Then, you will learn how to use applications for specific stages of the music production process, including how sketch out your ideas using GarageBand, sequence MIDI tracks and record live instruments and vocal tracks in Cubasis, mix your session with Auria, and master your final mix with Final Touch. In addition, the course teaches you how to program and create new sounds with a series of cutting edge software synthesizers.
By the end of the course, you will be able to:
Set up a mobile production studio
Sketch musical ideas using the iPad and GarageBand
Use the iPad as a creative inspirational tool for music composition and sound design with a selection of advanced software synthesizers such as iPolySix, iMPC Pro, Cassini, and more
Sequence and arrange music ideas on the iPad with Cubasis
Record real instruments and vocals with Cubasis
Mix your projects with Auria
Master projects with Final Touch
Distribute and share the final production
Lesson 1: Understanding and Setting Up the iOS Platform
iPad Architecture and Set-up
iPad Advantages and Limitations
Interaction with Other Platforms
Gestures
Other Tablet-Based Platforms
Setting Up Your iPad for Music Production
Matters of I/O Monitoring
MIDI: A Review
Principles of Digital Audio: A Review
Your iPad Studio
Lesson 2: Writing and Sequencing Music with the iPad
iPad Music Software for Music Production
Distribution
The Portable Digital Audio Workstation (P-DAW)
Using Garage
Band for Music Production
First Recording in GarageBand
Adding More Tracks
Working with Audio Tracks
Tips for a Successful Recording
Creating a Full Song Using GarageBand "Sections"
Final Mix and Effects
Mixdowns: Merging Tracks
GarageBand Composition
Lesson 3: Advanced Sequencing and Producing with Cubasis—Part 1
Using Cubasis for Music Production: Basic Concepts
The Writing Process
The Compositional Process
MIDI Editing in Cubasis
Mixing Concepts in Cubasis
Alternative Input Methods for MIDI Data
Using Third-Party Software Synthesizers
Audiobus
Automating Your Mix through MIDI Automation
Real-Time Automation
Full Pre-Production Sequence in Cubasis
Lesson 4: Advanced Sequencing and Producing with Cubasis—Part 2
Multi-Track Recording with Your iPad: Setup and Configuration
Pre-amplifiers
Microphones
Audio Editing in Cubasis
Destructive Versus Nondestructive Audio Editing
Normalizing
Mixing Concepts in Cubasis
Microphone Techniques for Mobile Recording
Using Third Party Software Synthesizers
Creating a new sound in Cassini
Using a Sampler
Freezing Tracks in Cubasis
Record a Composition with Live Instruments
Lesson 5: Advanced Mixing with Auria
Working Across Music Applications with the iPad
Files Access and Backup Solutions/Techniques
Working in Auria
Auria Editing Tools
Destructive Editing in Auria
Advanced Mixing Concepts
The Rough Mix
Recording
Using Effects
Automation, Groups, and Busses
Exporting a full session
Mixing Your Project in Auria
Lesson 6: Mastering and Distributing Your Work
Working with Third Party Software Synthesizers: Korg iPolySix
Working with Third Party Software Synthesizers: Grain Science Granular Synthesizer
Mastering in Final Touch
Final Touch's Effect Modules
Sharing and Distributing Your Work

Andrea Pejrolo
Author & Instructor
Andrea Pejrolo is an assistant professor in the Contemporary Writing and Production department at Berklee College of Music and an associate professor at the New England Institute of Art. Andrea is a MIDI programmer, composer, and bassist. He is the author of Creative Sequencing Techniques for Music Production (2005) and Acoustic and MIDI Orchestration for the Contemporary Composer (2007) and has written several articles for music magazines, including Sound On Sound, Bass World Magazine (USA), Muralann and Boheme Press (Canada), and Il Capitello Publisher (Italy).

Andrea has extensive professional experience as a sound designer, audio engineer/producer, MIDI programmer and composer for film, TV, theater and multimedia. Some of his recent collaborations and projects include Lou Salloum and Jamie Helou (Beirut), Traits de Marque in Paris, iAcoustica Studio drum library, iDrum Rock Edition for iPhone/iPad in collaboration with Izotope, arrangements and recording with the City of Prague Philharmonic Orchestra, Don Sebesky, ABC, CBS, Cy Coleman, Burning Petals Music Production (U.K.), the Broadway Show "Swing" (St. James Theater, NY), and the Grand Canyon Music Festival.

Andrea is an active presenter and lecturer for conferences such as AES and MacWorld. Currently he is working on a new publication for Oxford University Press about sound design and production techniques. Some of his latest work as a music technologist and programmer can be seen on Vimeo here and here. He holds a Ph.D. in jazz composition/performance from New York University, a Master in Composition for Film, TV, Theater, and Multimedia from the University of Bristol (U.K.), and a Music Diploma in Jazz Performance from Manhattan School of Music in New York City.

Follow Andrea's work via Twitter @apejrolo_music, or visit www.apejrolo.com.
Prerequisites
A basic understanding of digital audio concepts, MIDI concepts, and some writing/production concepts is recommended.
---
Recommended Textbook
Make Music with Your iPad, by Ben Harvell, Wiley
---
Software Requirements
Mac Users
OS X 10.9 Mavericks or higher (click here for system requirements)
Latest version of Google Chrome
Windows Users
Windows 7 or higher (click here for system requirements)
Latest version of Google Chrome
---
Hardware Requirements
iPad (3rd generation or better)
Data plan or wireless internet connection with at least 4 Mbps download speed (http://www.speedtest.net

to verify or download the Speedtest by Ookla app from your mobile app store)
iPad compatible (class compliant) audio interface. Some USB audio interfaces or MIDI keyboard controllers might require the Apple's Lightning to USB Camera Adapter
One or two large diaphragm condenser microphones (such as the Rode NT1, Audio-Technica AT2020,Audio-Technica AT20235, AKG P220 or better)
iPad compatible MIDI controller (class complaint) such as the IK-Multimedia iRig KEYS Pro, iRIG KEYS, AKAI LPK25, or M-Audio KEYSTATION-MINI32
Keyboard is recommended
---
Comments
Got a question? Contact our Academic Advisors by phone at 1-866-BERKLEE (U.S.), 1-617-747-2146 (INT'L), or by email at advisors@online.berklee.edu. We can also answer basic questions in the comments below. Please note that all comments are public.
---
Level

Duration

6 weeks

2-Credit Tuition

$986

Non-Credit Tuition

$820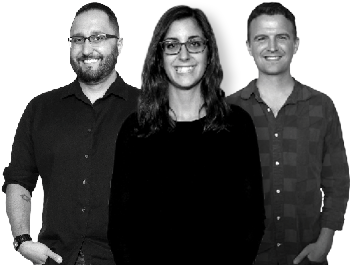 ---
Create a Free Account
Request Information
Create an account to download our catalog, get our newsletter, and more.
Stay Informed About This Course
Create an account to download our free course catalog, and receive updates about this course.
Sign Up to Sample a Lesson
Secure form. Berklee Online will not sell or rent your email address to third parties.
Our privacy policy