A wide knowledge of musical cultures can add depth and flavor to compositions in any genre, and is a key component to writing effectively for film, television, and commercials. The ability to evoke another time or place through the use of specific musical elements is a vital professional skill for any writer.
World Music Composition Styles is designed to give you a compositional toolkit of world music concepts and ideas that can be used as a starting point for composing in world styles or for spicing up your own music with world flavor. This course will focus on compositional elements in a variety of genres from around the world, including Ireland, Spain, Turkey, Mali, India, Japan, Cuba, Brazil, Argentina, and Australia. It examines the defining characteristics of what differentiates one genre or style of music from another through comparison and extensive analysis of melody, ornamentation, rhythm, harmony, timbre, tempo, and instrumentation. The course takes an in-depth look at the classification of instruments in each style, how they are categorized by type, body shape, and material, how sound is initiated, and how they are played.
The course also includes a technology component designed to teach you best practices in world music production using your digital audio workstation. At the end of each lesson, you will be asked to create and sequence a short composition of music inspired by the style of the country covered.
By the end of this course, you'll have a much broadened your exposure to different musical styles, and the necessary skills to incorporate these styles effectively into your own compositions.
By the end of the course, you will be able to:
recognize characteristics of rhythm, melody, ornamentation, time signature, harmony, and instrumentation in different world music styles
identify and classify instruments into major categories and sub-categories, including instrument shape, material, and sound initiation
analyze world music styles using defining characteristics
apply production tips and techniques in the sequencing of world music match-ups using a sample library
create a fusion piece using characteristic elements and instruments of different styles
Lesson 1: Setting Up an Electronic Music Studio
How Will You Use Your Studio?
Overview of Tools Used in an Electronic Music Studio
The Role of Portable Hand-Held Recorders
Mobile Devices in Electronic Music Production
Building a Reason Rack
Configuring Controllers in Reason
Configuring Computer Audio in a Simple Studio
Home Studio Connections
Room Preparation and Setup
Speaker Placement
How is an Electronic Music Studio Different from a Recording Studio?
Lesson 2: Sound and Signals
Sound propagation
Sound properties
Decibels
dB - SPL
dB Reference Scales: dBu, dBV
Operating levels: +4dB, -10-dB
Mic Levels
Balanced vs Unbalanced
Analog Connectors
Audio Specifications
Noise Floor
Signal to Noise Ratio
Frequency Bandwidth
Frequency Response
Distortion
Head Room
Dynamic Range
Studio Set-Up
Lesson 3: MIDI Sequencing
MIDI messages
Sequencing
The Transport
The Arrange Window
Menus and Transport Display
Getting Ready to Record
Bars, Beats, and Subdivisions
Metronome Settings
MIDI Recording
Record Modes: Replace and Overdub
Loop Recording
Step Recording
Standard MIDI files
Lesson 4: MIDI Editing
Editing MIDI Sequences
Tempo
Keys
Song Length
Event-Level Editing
Note
Velocity
Duration
Fixing Mistakes
Correcting Timing
Correcting Durations
Correcting Dynamics
Editing Pitch
Exercise: Cut/Copy/Paste
Reason Editing Tools
Quantization: grid and groove
MIDI Mixing and Automation
Lesson 5: Working with Synthesizers
Types of synthesizers
Synthesizer architecture
Audio signal path
Control signal path
Synthesizers in Reason
Software Synthesizers, Standalone or Plug-In
Lesson 6: Working with Time, and Tempo, and Rhythm: Drum Machines, Pattern Devices, and Loops
Patterns in Music
Creating Drum Patterns
Step sequencers
Arpeggiators
Defining Rhythm Loops
Defining Loops
Loops and Song Tempo
Adaptive Audio Changing Audio Pitch and Time
Loop File Formats
REX files, Apple Loops
Making and Using REX Files
Time Correction
Lesson 7: Audio Recording
Digital Audio Basics
Sample Rate
Resolution
File Types
Mass Storage Options
Digital Metering
Buffering and Latency
Microphone Types
Polar Patterns
Preamps and DI's
Basic Mic Placement
Monitoring During Recording
File Management
Lesson 8: Digital Audio Production Techniques
Comparing Audio Record Modes to MIDI
Recording Multiple Takes
Basic Audio Editing Techniques
Comping Multiple Takes
Time Correcting Audio Performances
Lesson 9: Audio Editing and Processing
Non-Destructive Editing
Defining Regions
Editing a Song Form
Destructive Editing
Cut/Copy/Paste
Comping Multiple Takes
DSP
Change Gain vs. Normalize
Exercise: Using the Change Gain and Normalize
Silence
Using the Silence Command
Fade In/Out
Using Fades
Time/Pitch Correction
Lesson 10: Mixing and Audio Effects 1
Reason's SSL Style Mixer - Compare to 14:2 Mixer
Audio Routing in Mixing
Insert Effects
Aux Send and Returns
Overview of Effects Types
Spectrum Processing: Filters
Dynamics processing
Lesson 11: Mixing and Audio Effects 2
Time-Based Effects
Delay
Doubling/Flanging/Chorus
Reverb
Automation
Lesson 12: Mastering, Music Distribution and Course Wrap-up
Audio Distribution Formats
Downloads
Streaming
Audio File Compression
Mastering
Mastering Tools
Mastering for MP3
Making MP3 Files
Distributing Audio Files Via the Web
Sharing Files on the Web
Cloud collaboration

Phillip Sheeran
Author & Instructor
In his 30-year music career, Phil Sheeran has been a composer, a guitarist, and a recording/mixing engineer, but composing and producing world music–inspired compositions has always been the heartbeat of his work. Phil established himself as a renowned Brazilian-Latin jazz guitarist, co-leading the Seattle-based Brazilian jazz group Beija Flor with vocalist Samia Panni. Phil has recorded 10 CDs (internationally released) and two Latin House Club Mix LPs. His albums have hit No. 17 on Billboard's Contemporary Jazz chart and charted top five in the nation for airplay. On the jazz side, he has shared the stage with Bela Fleck, Andy Narell, Greg Karukas, and worked in the recording studio with Tommy Brieklein, Brandon Fields, Harvey Mason, and Brazilian musicians Nico Asumpçao and Carlos Goméz, just to name a few. He has also received NAMA nominations for Best Jazz Artist, Best Jazz Recording, and Best Electric Guitarist.

Phil works in Los Angeles, arranging and orchestrating compelling, edgy music for film trailers, television, and multimedia projects. His work can be found in numerous productions by Miramax/Disney, A&E, Fox Sports, Warner Bros Entertainment, Sci-Fi, Biography, MTV, and Telepictures. He holds a BFA in music from Cornish College of the Arts. He is trained in classical and jazz studies with Gary Peacock (bass), Ralph Towner, and David Burgess (guitar), as well as composition/orchestration, arranging, and performance. He studied extensively with Brazilian guitarist Romero Lubambo in Rio de Janeiro.
You should be able to read notated music with a knowledge of harmony. You should be able to record MIDI in a Digital Audio Workstation such as Logic, Pro Tools, SONAR, Live, or similar program, send that MIDI to a software instrument that triggers samples, record, mix, and export the resulting sequence as an MP3. You should also be able to import and export MIDI and audio files.
---
Required Textbooks
None
---
General Requirements
MIDI Keyboard
Audio and MIDI Interface (internal or external)
A printer is recommended, so that you can print out music examples used in the course
Speakers or headphones for your computer
A built-in microphone or an external microphone plugged directly into your computer (via built in ports or an external audio interface).
---
Software Requirements
PC Web Browser: Firefox (Recommended), Chrome, Internet Explorer 10 or higher
Mac Web Browser: Firefox (Recommended), Chrome, Safari
Flash Player: current version
QuickTime: current version
Adobe Reader: current version
World Music Sample library, such as East West Quantum Leap (EWQL) "RA" or the equivalent
Finale (full version) or Sibelius (full version). Note that you will need to submit scores as PDF files. Finale Notepad, PrintMusic, and Finale Guitar are not sufficient for use in the course. You can also opt to handwrite scores, scan them, and submit them as PDF files.
Digital Audio Workstation (DAW) software, such as Logic, Reason, SONAR, Digital Performer, etc., to sequence your scores and submit them as MP3 files.
---
System Requirements: PC Users
Windows Vista SP2 or higher
Intel Pentium or higher
4 GB RAM
Secondary 500 GB or larger, 7200 RPM internal or external hard drive for storage and streaming of sample library
---
System Requirements: Mac Users
OS X 10.7 or later
Intel Processor
4 GB RAM
500 MB free space recommended
Secondary— 500 GB–1 TB or larger, 7200 RPM internal or external hard drive for storage and streaming of sample library
---
Level

Duration

12 Weeks

3-Credit Tuition

$1,449

Non-Credit Tuition

Add 6 CEUs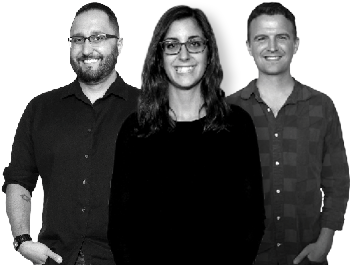 ---
---
Secure form. Berklee Online will not sell or rent your email address to third parties. Our privacy policy.