The music industry has undergone extreme changes over the past few years, many of which have opened the doors for developing bands and artists. Gone are the days where the only option for getting fans to hear your music relied upon support from a limited number of "gatekeepers." Music Marketing 101 provides artists, managers, and business entrepreneurs with the foundational music marketing base they'll need to succeed and thrive in this new music business.
This course starts with the basics - an overview of key music marketing principles, terms, and practices which together form the foundation for all music marketing plans. From there, students will dig into the key areas of opportunities for musicians, including merchandising, publicity, radio promotion (online and traditional), retail & distribution (online and traditional), advertising, and touring. Students will learn what companies and partners to work with to reach their core fans, how to communicate with them, and the ways to leverage the changes and new opportunities that the internet offers to marketers. The information in this course can form the basis for a full marketing campaign, or be immediately implemented into a new marketing and promotion campaign. This course looks at the opportunities available at both traditional terrestrial marketing opportunities, as well as online opportunities. By the end of the course you will have an active marketing plan and timeline tailored to your own unique strengths and budget.
By the end of this course, you will:
Gain a firm understanding of the foundational best practices involved with all successful music marketing campaigns
Develop an integrated approach to music marketing in the focus areas of Press, Retail, Distribution (online and traditional), Radio, Advertising, Merchandising, and Touring
Understand online music distribution and retail: the terms, deals, formats, options, and key companies to work with
Know the PR outlets that matter - national, regional, local, specialized and trade press - how and when to communicate to them, and when to hire outside help
Learn how to get your music into brick and mortar independent retailers, what kind of materials you should make to support your release, and the inner workings of the online retail and distribution outlets
Understand how radio promotion works, and learn when you should consider an independent promotion company
Know what to make for merchandise, when to make it, and how much to spend
Create a timeline and a working marketing plan tailored to your individual strengths
Lesson 1: Getting Started with Music Marketing
An Integrated Approach to Marketing
How Press, Radio, Retail, Internet and Touring Work Together
Core Marketing Elements
Awareness, Demand, and Sales Vehicles
Important Music Marketing Terms You Should Know
Discussion: The Record Release Process
Touring, Merch, and the Importance of Building a Community
Touring and Merchandise as a Revenue Stream
Artist Case Study: Phish and Building a Community/Exploding their Fan Base
Ten Keys to the Band's Community Building Success
The Future of Music Coalition's Kristin Thomson on Merch and Touring
Maximizing Your E-Mail List
E-mail Best Practices
Process
Organizing Your Street Team
Quiz: Getting Started with Music Marketing
Assignment 1: The Guster Rep Program
Lesson 2: Making Money through Merchandise Sales
The Artist as a Brand
Taking Advantage of Revenue Streams
Discussion: Artists & Licensing
How Merchandising Works, Who's Involved, and Where the Money Comes From
Having your Label Handle Your Merchandise
Working with a Merchandiser
Merchandise on Your Own
Putting Together Your Plan: What to Make, What Not to Make, How Much to Make, How to Make It
Essential Items
Nonessential Items
The Importance of Merch
Merchandising Sales and Distribution Strategies
Selling Your Merch at Shows
Selling Your Merch Online from Your Own Site
Basic Online Store/Fulfillment/Merch Companies
Online Fulfillment Companies for Musicians
Manufacturing Merch and the Merch Table
Quiz: Making Money Through Merchandise Sales
Assignment 2: Your Band's Info
Lesson 3: Digital Retailers and Distributors
Digital Distribution Basics
Compression
DRM
Metadata
UPC
Online Music Retail Models
Permanent Downloads
Temporary Usage
Ad-Supported
Discussion: Streaming Services (Part 1)
Working with Online Music Retail Outlets
iTunes
Amazon MP3
Google Music
eMusic
Rhapsody
Spotify
From the Field Series
Online Music Aggregators/Distributors
CD Baby
TuneCore
Other Distributors
Discussion: Zoe Keating's Online Income
Larger Online Distributors with Benefits
Assignment 3: Downloading Music vs. Streaming Music
Lesson 4: Traditional Brick-and-Mortar Distributors
Physical Music Distributors: The Process and the Players
Major Distributors
Independent Distributors
True Independent Distributors
When Do You Need Physical Distribution?
Independent Artists and Distribution
Dalton Sim on the Difficulties and Opportunities with Physical Distribution
The Details
Distribution Fee and How It Is Calculated
Returns Reserves
Discounts, Manufacturing, Payment
Co-Op
Co-Op Opportunities at Retail
Free Goods
Marketing Tools: Helping Your Distributor Help You
Marketing Tools for Your Distributor
Promo Copies and P.O.P
Communicating with Your Distributor
Assignment 4: Physical Distribution
Lesson 5: Marketing to Traditional Retail
Setting the Stage: The Problems with Retail, and How Smart Stores Are Overcoming Them
Low Margin / High CD Prices
Big Box Competition
The Importance of the Independent Retailer and Retail Coalitions
Benefits of Independent Retailers
How Smart Independents are Competing in This Environment
Specialization
From the Field Series
Consignment and Pricing Considerations
Retail Marketing Opportunities and Resources
In-Store Performances
Price and Positioning, Co-Op, and P.O.P. Items
Cover Art and Effective Packaging
Other Helpful Packaging Elements
SoundScan
Why SoundScan
Dalton Sim on Opportunities with Physical Retail
Assignment 5: Retail Field Report
Lesson 6: Publicity
Press Kit Essential
What Makes a Good Promo Kit?
Optional Materials
Digital Servicing vs. Physical Servicing
Common Problems with Promo Kits
The Importance of a Press Story
A Press Story in Action with a Major Artist
A Press Story in Action with a Developing Artist
Discussion: Nelson Wells on Telling Your Story to the Press
Determining Your Press Outlets: Print, Radio, TV, and Online
Print
How to Pitch Print Media
Television/Radio
Blogs/Online Music Sites
Independent Publicists
When Do You Need an Independent Publicist
What a Publicist Can and Can't Do
Dalton Sim on Independent Publicists
Assignment 6: Drafting Your Press Story
Lesson 7: Radio
When Should You Consider Radio Promotion?
When Should You Consider Radio Support?
What Else Should Be in Place Prior to Considering Your Radio Campaign?
When Should You Consider an online Radio Campaign?
How Noncommercial Radio Works
How College Radio Works
Current College Radio Challenges
What Is CMJ and Why Does It Matter?
How Noncommercial Community/Public Radio Works
Marketing to Noncommercial Radio
How Commercial Radio Works
Commercial Radio Formats
Charts and Reporting Commercial Radio Airplay
Independent Radio Promoters
What You Need to Look for in an Independent Radio Promoter
What an Indie Promoter Can (and Should) Do for You
How Long You Should Hire an Indie Promoter For
The Future of Radio: Internet Radio
Internet Radio and Social Networking
Marketing to Internet Radio
Internet Radio Royalties
Satellite Radio
Dalton Sim and Opportunities with Radio
Assignment 7: Researching Radio Options
Lesson 8: Making the Most of a National Tour
Key Players in the Touring Business
Club Owners, Promoters, Event Organizers
Booking Your Gig
Discussion: Harpers Ferry Booking
Promoting the Show: Working with the Venue
What you should be doing to promote yourself
Promoting the Show: Press
Tour Press Release
Promoting the Show: Retail
Benji Rogers on Touring
Tour Support from a Label
How Tour Support Works
Kristin Thomson on the Financials of Touring
Making the Band: Dalton Sim on Touring
Discussion: Dalton Sim on Touring
Expanding your Touring Base with Mike King
Assignment 8: Planning Your Tour
Lesson 9: Advertising
Print Advertising Options: Consumer, Trade, and Co-Op Print Ads
Discussion: Zine Focused Ad Plan (Part 1)
Researching Your Print Advertising Outlets
Media Advertising: Radio and Television
Online Radio
Discussion: NPR Ad Plan (Part 2)
Online Advertising: The Basics
Online Advertising: Researching Your Advertising Outlets
Online Advertising: Other Terms You Should Know
Online Advertising: Facebook Overview
Online Advertising: Facebook Process
Components of an Effective Ad
Headline
Description/Press Quotes
Call to Action
Timing Your Ad Campaign
Assignment 9: Create an Advertising Plan
Lesson 10: Sync and Licensing
Music Publishing & Licensing
Publishing: Ray Lamontagne
Publishing: Jim Lauderdale
From The Field: John Allen on Publishing
Music Uses & Sync Licensing
From The Field: John Allen on Sync Uses
Music Supervisors
Music Supervisor Chat with Toddrick Spalding
The Figgs: Music Supervision In Action
Discussion: Dalton Sim on Publishing Collaboration with Marketing
Behind The Band with Sloan: Mike Nelson, Manager
Music Houses
From The Field: Steve Krecklo
Assignment 10: Music and Sync Uses
Lesson 11: Creating a Marketing Plan That Works
The Big Picture
Defining Your Goals
How Do I Pull All of This Off?
Finding Your Audience and Defining Your Market
Exercise: Set Goals and Define Audience (Part 1)
Components of an Effective Marketing Plan
Budgeting! The Components of a New Release Budget
Exercise: Setting Budget (Part 2)
Tailoring Your Plan to Your Strengths
Costs vs. Expense of your Marketing Initiatives
Assignment 11: Creating Your Final Marketing Plan
Lesson 12: Timing Your Marketing Campaign: Putting It All Together
Timing the Pre-Release Marketing of Your Record
Long Lead Pre-Release Marketing (15-20 weeks out from street date)
Moderate Lead Pre-Release Marketing (7-14 weeks our from street date)
Short Lead Pre-Release Marketing
How to Service Key Marketing Outlets Pre-Release
Pre-Release Marketing to Print Press
Pre-Release Marketing to Radio
Pre-Release Marketing to Retail
Pre-Release Marketing to Blogs
Post-Release Marketing Recap
Dalton Sim on Putting your Marketing Plan Together
Phase II Marketing: Capitalizing on Your Success
Exercise: Phase II Marketing
Assignment 12: Your Final Plan

Mike King
Author
Mike King is a course author, instructor, and the Vice President of Enrollment at Berklee College of Music and Chief Marketing Officer (CMO) at Berklee Online. Prior to working at Berklee, Mike was the Marketing/Product Manager at Rykodisc, where he oversaw marketing efforts for label artists including Mickey Hart, Jeb Loy Nichols, Morphine, Jess Klein, Voices On The Verge, Bill Hicks, The Slip, Pork Tornado (Phish), Kelly Joe Phelps, and Frank Zappa's estate. Mike was the Director of Marketing and Managing Editor of Herb Alpert's online musician's resource, www.artistshousemusic.org, for three years.
Mike has written and teaches three courses for Berklee Online: Music Marketing 101; Online Music Marketing: Campaign Strategies, Social Media, and Digital Distribution; and Music Business Trends and Strategies. His book, Music Marketing: Press, Promotion, Distribution, and Retail was published by Berklee Press in 2009. Mike was recognized as the Best Music Business Teacher by the National Association of Record Industry Professionals (NARIP) in 2011.
Mike has written for Making Music magazine, International Musician, Hypebot, and American Songwriter, and has been quoted in NPR Morning Edition, the Huffington Post, Billboard, The Boston Globe, Wired, CNN, the Boston Phoenix, The Chicago Tribune, Music Connection, and Muso. He's also presented at MIDEM, CMJ, SXSW, NAMM, NARM, SF Music Tech, Futures of Entertainment @ MIT, and Music 2.0.
---

John Lenac
Instructor
John Lenac has helped to drive the evolution of the technology and music landscape since his days as a musician, band manager, and local concert promoter in the late '80s. He helped launch one of the first Alternative Rock FM stations (KTOZ, circa 1991), and grew it to become one of the highest-rated stations in the US. After programming and managing rock stations in Nashville and Kansas City, he was a Promotion Manager at TVT Records and then Rock Editor at HITS Magazine.
In 2004, he joined LAUNCH/Yahoo! Music. As Head of Music Programming and Artist/Label Relations, he managed a team of radio and video music programmers and interfaced with record labels, artist managers, artists, and business leaders for Yahoo's branded original content music programs. He then joined PledgeMusic as the Global Head of Business Development, negotiating and closing deals with record labels and various manufacturing, marketing, and ticketing companies. John has been developing and managing artists his whole career, served as the president of a music festival/concert series, and founded and ran his own FM talent management company.
John's work has contributed to millions of albums sold and put dozens of gold and platinum plaques on his wall. He has been a guest lecturer at several schools, including UCLA. He's been a panel moderator and panelist at music industry conventions all over the world, including: SXSW, CMJ, MUSEXPO, Worldwide Radio Summit, One Movement Festival, Music Export Finland, MUSEXPO EUROPE, and The Global Rock Summit. He has also been interviewed by various media outlets, including The Wall Street Journal, Variety, Records & Radio, Billboard, FMQB, and MTV.
John is currently the Founder/CEO of TechIT Media Group (consultancy for tech & media startups) and also Founder/CEO of WITHYN (record label, artist management and live events).
---

Jay Coyle
Instructor
Jay Coyle is the founder and "Music Geek" at the digital marketing firm, Music Geek Services. His company provides artist services for the music industry and has been a Topspin-certified marketer since 2009. Built upon a life-long omnivorous obsession with marketing bands and mixing in equal parts of knowledge gained from an advertising-focused Journalism degree at the University of Georgia along with his skills running a Marketing consultancy for 5 years in Atlanta, Music Geek Services was finally created in 2008 immediately after Jay left a marketing position at the EMI CMG label in Nashville.
Jay's first project under the Music Geek moniker was doing work as band archivist and label product manager for Canadian music veterans, Barenaked Ladies. Since then, Jay has worn a lot of hats including sales, marketing, artist development, business development, tour management, and product management. Jay is currently working with Sloan, the Presidents of the United States of America, Jars of Clay, and Carbon Leaf. Jay's core focus is to help further the careers of artists while partnering with them in a "D.I.Y. +" sort of way to have long-lasting and fan-focused careers.
To learn more about Jay Coyle or Music Geek Services, visit:
Music Geek Services: http://musicgeekservices.com/
---

Seth Hochman
Instructor
Seth Hochman is a music business veteran who has worked for Epic Records, Warner Music Group, and Universal Music Group. He has held various marketing and digital account roles working with innovative commercial partners. His most recent role was with Universal Music Group as a Commercial Services Account Director, managing day-to-day business relationships with streaming partners. He launched & marketed UMG's content on Spotify, from it's introduction in the US in 2011 through it's explosive growth stages. As account lead, Seth led UMG's 20+ labels through an evolution in music consumption and revenue growth. Best practices that were developed over three years with Spotify were then focused on video streaming with Vevo, the #1 premium music video channel on YouTube. He worked with labels, artists, and digital marketing teams to develop and monetize visual content. With both Spotify and Vevo, Seth was responsible for Universal's digital advertising strategies which increased download sales and streaming revenue for the company. Prior to working for major labels he was part of the original marketing team that launched Barnes & Noble.com and developed promotional strategies for Kozmo.com, an early forerunner in the on-demand delivery business.
---

Bruce Houghton
Instructor
Bruce Houghton is founder and president of Skyline Artists Agency, representing a diverse roster of national and international touring talent including Zoe Keating, Darlingside, The Smithereens, Poco, Roger McGuinn and many others. A sought-after industry expert, he serves on the Advisory Board of SXSW Accelerator and was a graduate of the prestigious Leadership Music Class of 2016. His top ranked sites Hypebot.com and MusicThinkTank.com cover the new music industry and how technology is changing the way that music is created, marketed, consumed and monetized.
Prerequisites
---
Recommended Textbook
Music Marketing: Press, Promotion, Distribution, and Retail by Mike King, Berklee Press/Hal Leonard
While not a requirement, Music Marketing: Press, Promotion, Distribution, and Retail is a companion book to this course, containing additional interviews and content which complements the online course material.
---
Software Requirements
Mac Users
OS X 10.9 Mavericks or higher (click here for system requirements)
Latest version of Google Chrome
Windows Users
Windows 7 or higher (click here for system requirements)
Latest version of Google Chrome
---
Hardware Requirements
2 GB RAM (4 GB recommended)
500 MB hard drive space
Speakers or headphones
Webcam
Internet connection with at least 4 Mbps download speed ( http://www.speedtest.net to verify or download the Speedtest by Ookla app from your mobile app store)
---
Comments
Got a question? Contact our Academic Advisors by phone at 1-866-BERKLEE (U.S.), 1-617-747-2146 (INT'L), or by email at advisors@online.berklee.edu. We can also answer basic questions in the comments below. Please note that all comments are public.
---
Level

Duration

12 weeks

3-Credit Tuition

$1,479

Non-Credit Tuition

$1,229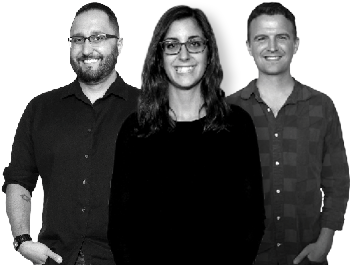 ---
Create a Free Account
Request Information
Create an account to download our catalog, get our newsletter, and more.
Stay Informed About This Course
Create an account to download our free course catalog, and receive updates about this course.
Sign Up to Sample a Lesson
Secure form. Berklee Online will not sell or rent your email address to third parties.
Our privacy policy