Creating an audio mix that is pleasing to listeners is a true art form. The manipulation of the source signals' level, dynamics, and panoramic position, and the addition of effects such as reverb and delay, can have a huge impact on the overall feel of a song.
The Art of Mixing explores the many creative and technical considerations necessary to mix in today's music production environment, regardless of platform or format. This course teaches the different steps of the mixing process, including equalization, panning, dynamic processing (compressors, gates, expanders, and limiters), reverb and delays, as well as automation techniques and practical examples. The techniques presented apply to any Digital Audio Workstation (DAW), or digital or analog console.
The course analyzes some of the most famous and revered brands and models of mixing gear, including comparisons between analog and digital outboard gear versus plug-in emulations and plug-in unique processors. It features video, sound, and visual examples based on common platforms such as Pro Tools, Logic, and Digital Performer, as well as a hybrid mix performed in an SSL 4000 G console, combined with Pro Tools and a huge variety of outboard gear.
Students will be required to deliver a mix every week for critique by the instructor. For each mix assignment, students will use professional recordings especially made for the course, in a variety of styles. The goal of the course is to impart both a technical and artistic approach to mixing and for students to acquire the core skill set needed to mix multi-track master recordings to a stereo final mix-down suitable for release.
By the end of this course, you will be able to:
Understand the technical requirements needed to prepare recording tracks for mixing
Implement professional music standards for organizing your mix session and delivering the final mix
Apply editing tools needed to improve musical performance, such as vocal tuning, vocal comping, and tempo editing
Understand and use different types of equalizers, compressors, gates, reverbs, delays, chorus, flangers, and many other processors necessary to mix effectively
Employ automation techniques, from basic to using all kinds of parameters
Apply mixing techniques specific to drums and vocals
Thoroughly analyze and evaluate your own mix and others
Identify the main mixing trends per genre of contemporary music
Lesson 1: Overview of Mixing Music
Overview and History of Mixing
Mixing = Balance
Panning Perspectives
Muting Techniques
Building a Mix
Assignment 1: Mix "All That's Missing"
Lesson 2: Mix Setup: Organization, Ergonomics, and Phase Relationships
Recommendations from the Music Industry
Compatibility between DAWs
Importance of Metering
Importance of Gain Staging
Mixing Levels and Delivery Standards
Phase
Exporting the Mix
Assignment 2: Remix "All That's Missing"
Lesson 3: Equalization Techniques
Equalizers: History, Theory, and Application
EQ Parameters
EQ Types
Plug-in vs. Analog Hardware EQ
Creative Equalization Techniques
Classic Analog EQ: SSL
Neve 1084
API 550
Pultec
GML
Manley
Assignment 3: Mix "The Long Good Bye"
Lesson 4: Reverb and Delays
Reverb and Delay as Acoustical Phenomena
Reverbs: Parameters, Chamber, Spring, Plate, Halls, and Room
Delays: Parameters, Tape, Ping Pong, and ADT
Analog vs. Digital, Plug-in vs. Hardware
Reverb Critical Listening Exercise
Assignment 4: Mix "Many Birds"
Lesson 5: Automation Techniques
Automated Mixing Overview and Historical Perspective
VCA, Moving or Flying Faders, and Total Recall: From Analog to DAW
Analog vs. Digital, Console vs. DAW
Modes of Operation for Automated Mixes: Write, Read, and Update
Hands-on Options: Real Time, Off-Line, or Snapshot Automation
Assignment 5: Mix "Silent Water"
Lesson 6: Dynamics Processing Part 1
Compression Controls and Functionality
Compressor Types, Demonstrations, and Comparisons
Solid State, Tube, FET, JFET, Optical Sensors, Vari-MU
Classic Analog Compressors
Assignment 6: Mix "Loved"
Lesson 7: Dynamics Processing Part 2
Limiting and Loudness Maximization
Noise Gating and Expansion
Use of Side-Chains, Keying, and Ducking Effects
Dessing, Multi-Band Compression, and Limiting
Assignment 7: Mix "Half Awake"
Lesson 8: Miscellaneous Unusual FX and Secret Techniques
Chorusing, Flanging, Phasing, Tremolo, Leslie Cabinet
Distortion, Soundfield Processing, Amp Simulation
Reverse Reverb, Reverse Delays, Backwards Compression
Sub-Harmonic Enhancement and Low Frequency Extension
Assignment 8: Mix "When I'm Gone"
Lesson 9: Vocal Mixing Techniques
Preparing Vocals for the Mix: Vocal Editing
Vocal EQ, Dynamic, Gain-Setting, Leveling
FX Processing
Vocal Tuning and Time Correcting
Assignment 9: Mix "How to Be a Woman"
Lesson 10: Drum Mixing Techniques
Drum Equalization, Compression, Gating, Editing, Leveling, and Grouping
Mixing MIDI Drums versus Acoustic Drums
Drum Sound Replacement and Samples
Drum Timing Correction
Assignment 10: Mix "Night on the Town Jazz Improv"
Lesson 11: Instrumental Mixing Techniques
Mixing the Electric Bass, Upright Bass, and Bass Synthesizer
Mixing Electric and Acoustic Guitars
Mixing Horns and Strings both Real and Synthesized
Mixing Exotic and Unusual Instruments and Vocals
Lesson 12: Specialized Mix Directions and Techniques Overview
Mixing Pop Overview
Mixing Rock Overview
Mixing Hip Hop and R'n'B Overview
Mixing Jazz Overview

Richard Mendelson
Author
Richard Mendelson is a senior faculty member in the Music Production and Engineering department at Berklee College of Music. A long-time educator, Mendelson specializes in mixing and recording. His former students include many Grammy-winning mixing and recording engineers.
Mendelson's work has been featured in recordings by artists such as Rihanna, Nicole Scherzinger, Fergie, and Garbage, and he is a first-call mix-down engineer in the Boston area. Mendelson is an expert in digital sampling and has created more than 10 international best- selling sample products for Big Fish Audio and East/West Communications.
---

Alejandro Rodriguez
Author & Instructor
Alejandro Rodriguez is an associate professor in the Music Production and Engineering department at Berklee College of Music, with more than 20 years of experience as a recording, editing, mixing, mastering, post-production, and live sound engineer and producer. He has worked with artists such as Mariah Carey, Compay Segundo, Eliades Ochoa and AfroCuban All Stars (from Buena Vista Social Club), Silvio Rodriguez, Pablo Milanes, J.M. Vitier, Grupo Niche, Armando Mnazanero, Ricardo Arjona, Pancho Cespedes, and Tania Libertad.
Prior to Berklee, Alejandro was an acoustics professor at the National School of Arts (ENA) and a professor of sound studies at Instituto Superior de Artes (ISA)—both in Havana, Cuba. He has also taught audio and recording techniques at the Instituto Tecnológico y de Estudios Superiores in Monterrey, México. Alejandro worked as a staff engineer for EGREM Studios in Havana, Cuba, and has since pursued a freelance career as an engineer and producer. He holds a bachelor's degree in music from ENA and a bachelor's degree in arts communication (specializing in sound for film, radio, and TV) from ISA. In addition, he studied telecommunication engineering at the Technical University in Havana and recording techniques at the Supraphon Recording Faclities in Prague, Czech Republic.
---

Dave Dysart
Instructor
Berklee College of Music graduate Dave Dysart has been engineering, producing, and composing music professionally for over 25 years. Some of the artists he has worked with include: Guns N' Roses, Heart, Yes, Joe Walsh, Tom Scott, Mark Murphy (Grammy-nominated album Song for the Geese, 1998), Dave Stewart, Mindi Abair, Robben Ford (Renegade Creation), Robbie Robertson, and the Northwest Sinfonia (Seattle scoring orchestra). He has also worked on music for television (engineered all music for the 1997-98 PBS series Wishbone) and films, including HBO and Showtime original movies, NBC World Series promos, music for the Discovery channel, and numerous commercial scores. He ran the music software company Submersible Music that created the popular DrumCore and KitCore products and more recently has been working on audio for games including - Sunset Overdrive, Gears of War 4, Quantum Break and the weekly shows This Week on Xbox and This Week on Windows. View his discography page
---

Rachel Alina
Instructor
Rachel Alina is a New York based mixing engineer who has worked in every production situation imaginable, with artists ranging from Stephen Marley and Federico Aubele to Birdie Busch and P!nk. Her mixes utilise both vintage analog equipment and modern digital processing to give records the depth of both worlds. Rachel graduated from Berklee in 2003. She worked for Shelly Yakus, Greg Wells, and Henry Hirsch before becoming a freelance Mixing and Mastering Engineer. Learn more at her website www.rachelalina.com.
Prerequisites
Completion of Critical Listening 1 or equivalent knowledge and experience is required. Students should understand the basic techniques involved in recording, editing, and mixing supported by their DAW of choice.
---
No Required Textbooks
---
Software Requirements
A digital audio workstation (DAW) for importing, editing, and saving audio. Viable programs include Digital Performer, Logic Pro, Cubase, SONAR, Ableton Live, and Pro Tools. The DAW must support playback of at least 32 tracks of audio with plug-ins that include equalizers, compressors, limiters, expanders, reverbs, delays, and multi effects.
Mac Users
OS X 10.9 Mavericks or higher (click here for system requirements)
Latest version of Google Chrome
Windows Users
Windows 7 or higher (click here for system requirements)
Latest version of Google Chrome
---
Hardware Requirements
Your computer must meet the minimum hardware and software requirements for your DAW
A monitor speaker system, preferably full range
High-quality headphones
2 GB RAM (4 GB recommended)
500 MB hard drive space
Speakers or headphone
Webcam
Internet connection with at least 4 Mbps download speed ( http://www.speedtest.net to verify or download the Speedtest by Ookla app from your mobile app store)
---
Comments
Got a question? Contact our Academic Advisors by phone at 1-866-BERKLEE (U.S.), 1-617-747-2146 (INT'L), or by email at advisors@online.berklee.edu. We can also answer basic questions in the comments below. Please note that all comments are public.
---
Level

Duration

12 weeks

3-Credit Tuition

$1,479

Non-Credit Tuition

$1,229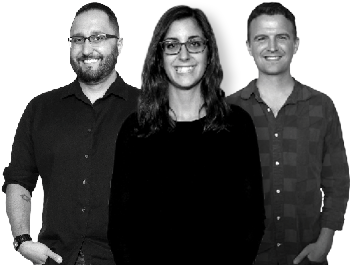 ---
Create a Free Account
Request Information
Create an account to download our catalog, get our newsletter, and more.
Stay Informed About This Course
Create an account to download our free course catalog, and receive updates about this course.
Sign Up to Sample a Lesson
Secure form. Berklee Online will not sell or rent your email address to third parties.
Our privacy policy