Many beginning guitarists have learned the basics of open and moveable chord shapes, but aren't sure how or why the individual notes within the chord work so well together, or the ways by which they can expand this chord knowledge to unlock the fret board of the guitar. Guitar Chords 101 presents Berklee's approach to the construction of chords, a method that focuses less on the shape of an individual chord, and more on the notes that the chord is based around. Students will learn to construct and play triads and basic 7th chords, as well as look at inversions and different chord voicings -- the basic foundations guitarists use to write or perform in any number of different styles.
Students will gain more freedom and a greater feel for their instrument by learning how to visualize chord structures anywhere on the neck of the guitar. The course offers a rich learning platform, featuring Flash movies, interactive quizzes, instructional videos, guitar tablatures and practice mp3 tracks to get the notes under your fingers as quickly as possible, while allowing you the portability to practice wherever you get a few minutes with your guitar. Students will also benefit from personalized instruction and comments from Berklee's world-renowned guitar instructors on their weekly assignments as well as through weekly live chats. By the end of the course students will be able to add more dynamics and expression to their playing and gain an extensive chord vocabulary, which will prove invaluable in pursuing any style of music.
By the end of this course, you will be able to:
Look at a lead sheet and play chord voicings in a variety of musical styles
Have a greater knowledge of constructing triads, seventh chords, some extended voicings, and inversions
Play and know the voicings of various chord qualities such as a major triad, minor triad, diminished triad, augmented triad, dominant 7, major 7, and minor 7
Play triads over bass notes and alterations
Lesson 1: Triads
Playing Triads: Root Position Major Triads on 4-3-2 and 3-2-1
Minor Triads
sus Chords
Lesson 2: Triad Inversions/Other Triad Qualities
Inversions of Triads: Up the Fretboard
Inversions of Triads: Across the Fretboard
Augmented and Diminished Triads
Lesson 3: Barre Chords
Power Chords: Big Sound, Two Tones
Barre Chords: Big Sound, Three or Four Tones
Chord Quality Identification
Lesson 4: Seventh Chords: Drop 2s
Drop 2: Four Adjacent Strings
One Thing in All Keys: Dominant 7th Drop 2 Voicings
All Things in One Key: Other 7th Chord Qualities
Lesson 5: Drop 2 Crossovers
9th Chords
Drop 2 Inversions
Interpreting Lead Sheets
Lesson 6: Summary 1
Chord Substitutions #1
Rhythmic Kicks in Guitar Charts
Ear Training with Drop 2s
Lesson 7: Seventh Chords: Drop 3s
Drop 3, Bottom String, Skip String, then Three Adjacent Strings
One Thing in All Keys: Dom 7 Drop 3s
All Things in One Key: Other 7th Chord Qualities
Lesson 8: More Drop 3
Diminished Voicings
Dominant 9 Voicings-Another Use for min7(b5)
Dominant 13 Voicings and Chord Tensions
Using the Chords-the Blues
Lesson 9: Using the Chords: Mixing Drop 2 and Drop 3 Voicings
Maj 6/min 6
Alteration of Dominant b9, #9
Alteration of Dominant b9, b13
Lesson 10: Guide Tone Chords
R37 and R73
Small Voicings, Big Sound
Lesson 11: Triads over Bass Notes
Triads over Bass Notes
Inverting Drop 2 and Drop 3
Inversions of G7, G-7, Gmaj7
Lesson 12: Putting It All Together/Final Project
Chord Substitutions #2
Inversions of G-7(b5)
Other Voicing Formulae
Harmonizing Melodies with Inversions

Rick Peckham
Author & Instructor
Rick Peckham is an internationally known jazz guitarist and educator. He has presented performances and clinics on six continents and specializes in a unique blend of styles, including jazz, rock, blues, fusion and country finger style performance.
Currently a full-time professor in Berklee's Guitar department, Peckham has been a faculty member since 1986, and served as assistant chair of the Guitar department, with 1,100 guitar students and 60 guitar faculty, from 1992-2013.
The internationally released album, Left End, with drummer Jim Black and bassist Tony Scherr was named one of the best releases of 2005 by DownBeat magazine. He organized the college's honorary doctoral tributes to Roy Haynes, Joe Zawinul, Jack DeJohnette and John Scofield, featuring then-Berklee students Kurt Rosenwinkel, Matthew Garrison, Antonio Hart, Abe Laboriel Jr., Melvin Butler and Seamus Blake. Several then-Berklee students he has coached include Lionel Loueke, Lage Lund, Frank Möbus, Jeff Parker, Matt Stevens and Nir Felder.
In 2007, the University Professional & Continuing Education Association awarded the Berklee Online course he authored, Berklee Guitar Chords 101, "Best Online Class." He has also authored the DVD Modal Voicing Techniques, and Hal Leonard books Berklee Jazz Guitar Dictionary and Berklee Rock Chord Dictionary.
---

Bruce Saunders
Instructor
Guitarist Bruce Saunders is a Professor at Berklee College of Music. With New York City as his base since 1988, he has toured Europe, South America, Australia, Japan, and the United States as a band leader and as a sideman. He has recorded with musicians such as Jack DeJohnette, Peter Erskine, Dave Holland, Kenny Werner, Bill Stewart, Michael Cain, Glen Velez, Harvie Swartz, David Berkman, Tony Scherr, Mark Murphy, Ben Monder, Steve Cardenas, and many others. He has four recordings CDs as a leader: Fragment (Moo Records, 2002); Likely Story (Moo Records, 1998); Jazz Hymns (1995 and 1998); Forget Everything (Moo Records, 1995).
Saunders has taught at Berklee since 1992. He has also taught at New York University and various clinics worldwide, including the International Jazz Seminar in Xalapa, Mexico, numerous times in Colombia, South America, and the Maine Jazz Camp. He holds a Bachelor of Music degree in classical guitar and theory from Florida State University, and a Masters in Jazz Performance from the University of North Texas, where he studied with Jack Petersen and Tom Johnson. He is the author of Pentatonics, Modern Blues, and Melodic Improvisation (all Mel Bay Publications). For further information on Bruce Saunders, visit his Web site at: www.brucesaunders.com
---

Scotty Johnson
Instructor
Scotty Johnson is an Associate Professor at Berklee College of Music (since 1999) and an active musician in the Boston area. As well as recent tours in Florida and the midwest with the Boston Pops Orchestra, Scotty is an active pit guitarist with over 50 theater credits including The Lion King, Finding Neverland, Pippin, Memphis, Matilda, Motown, Beautiful, and If/Then. In the past, Scotty has toured around the world many times and recorded music with guitarist Paul Gilbert (Bee Hive Live, Alligator Farm), The Ford Blues Band (Fords and Friends with Robben Ford), The Blindside Blues Band, Dick Dale (Calling Up Spirits), Ansley Dunbar, and many others. Scotty's instructional video 'Accelerate Your Rock Guitar Playing' is available from Berklee Press / Hal Leonard / Rittor Music. Scotty is the co-author of the Berklee online course Steve Vai Guitar Techniques and an instructor for Guitar Chords 101.
---

Bruce Bartlett
Instructor
Bruce Bartlett has been an associate professor and clinician in the Berklee College of Music Guitar Department for 15 years. His band, the Bruce Bartlett Trio, has played nationally and internationally and released three albums.
Bruce began his career as a recording session guitarist at the age of 19, working for producer Arthur Baker in New York City. He played rhythm guitar for several underground recordings for R&B artists in the early 80s. More recently, he recorded a live performance DVD with John Blackwell (drummer for Prince). He also composed most of the material, along with being a featured soloist for Modern Drummer Festival 2000 at Montclair University in New Jersey.
His sideman and leader work includes performances at the Boston Globe Jazz Festival, Montreal Jazz Festival, Quebec Jazz Festival, and Indonesia Jazz Festival. Bruce has opened for Weather Report and Hirman Bullock, and performed with Chick Corea on Chick Corea Day, in Chelsea, MA, in 2001. Recently, Bruce performed with Zigaboo Modeliste (original drummer of Meters) and is in the process of recording his eighth solo record of original music. For more information on Bruce Bartlett, visit www.brucebartlett.com.
---

Tim Miller
Instructor
Tim Miller offers a distinctive voice to the world of jazz and rock guitar. He is currently a professor in the Guitar department at Berklee College of Music. Guitar Player magazine characterized his playing as "pure melody consciousness with remarkable control, and a breathy, violin-y tone"
His most notable recordings are Trio and Trio Vol.2. Tim has performed/recorded with Dweezil Zappa, Paul Motian, Randy Brecker, Mick Goodrick, Mike Stern, Ben Monder, Gary Burton, Eddie Gomez, David Liebman, Greg Osby, George Garzone, Mark Turner, Jerry Bergonzi, Gary Thomas, George Duke, Gary Husband, Terri Lyne Carrington, and Antonio Sanchez, among others.
Tim has also co-authored a book with guitarist Mick Goodrick titled Creative Chordal Harmony for Guitar (Berklee Press/Hal Leonard). Additionally, he is the author of the Berklee Online course Guitar Ensemble Techniques.
Prerequisites
Completion of Music Foundations or Music Theory 101 or equivalent knowledge and experience is required. Students should have at least one year of playing experience and the ability to play some chords on the guitar. Guitar tablature and chord blocks, in addition to traditional notation, will be used throughout the course.
---
Required Textbook
---
Software Requirements
Mac Users
OS X 10.9 Mavericks or higher (click here for system requirements)
Latest version of Google Chrome
Windows Users
Windows 7 or higher (click here for system requirements)
Latest version of Google Chrome
Students are required to record video for assignments. You can use your smartphone, digital camera, or webcam to do this. If you do not already have a preferred video software, you can use the built-in recorder tool within your assignment post. You can play the backing track through your speakers as you record and the microphone will pick up both the guitar (acoustic or through an amp) and the track as you play along.
---
Hardware Requirements
A printer is recommended for printing music examples used in the course
A built-in microphone or an external microphone plugged directly into your computer (via built in ports or an external audio interface)
2 GB RAM (4 GB recommended)
500 MB hard drive space
Speakers or headphones
Webcam
Internet connection with at least 4 Mbps download speed ( http://www.speedtest.net to verify or download the Speedtest by Ookla app from your mobile app store)
---
Comments
Got a question? Contact our Academic Advisors by phone at 1-866-BERKLEE (U.S.), 1-617-747-2146 (INT'L), or by email at advisors@online.berklee.edu. We can also answer basic questions in the comments below. Please note that all comments are public.
---
Level

Duration

12 weeks

3-Credit Tuition

$1,479

Non-Credit Tuition

$1,229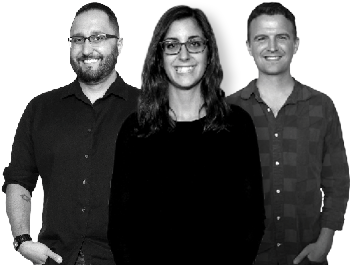 ---
Create a Free Account
Request Information
Create an account to download our catalog, get our newsletter, and more.
Stay Informed About This Course
Create an account to download our free course catalog, and receive updates about this course.
Sign Up to Sample a Lesson
Secure form. Berklee Online will not sell or rent your email address to third parties.
Our privacy policy