In this music composition course, you will gain a solid understanding of music fundamentals while building your own musical language. You will receive a detailed look at the major and minor keys, as well as tools to help you comprehend scales and chords so that you can use them in your own music. An understanding of basic music theory will support you in all of your musical endeavors, eventually making the application of advanced topics much easier.
This course will to take you from rhythm and phrasing, through to scales and tonality, and then conclude with intervals and chord building. This course will also examine notational systems and the specifics of notating music, teaching you to put your own music into a form that will be transferable to others in the field. Advanced topics in this music composition course include modes, chord scales and tensions, as well as modal interchange and melodic and compositional techniques. In addition, there will be a focus on writing for the rhythm section.
One unique feature of the curriculum is its blend of both traditional and contemporary harmony, allowing you to receive a historical understanding of current topics—as well as an increased mastery of these topics.
On a weekly basis, you will be asked to engage with your classmates and instructor as you work your way through each lesson. To help you thoroughly experience and understand the material, you will be given activities and exercises to complete for each topic. There will also be weekly compositional assignments, giving you the opportunity to practice writing, with approximately half of these assignments scored to a visual media clip.
By the end of this course, you will be able to:
Identify and apply the melodic elements of motif, melodic phrasing, repetition, diatonic sequence, melodic cadence, antecedent/consequent, scale-tone tendencies, and open and closed phrasing
Identify and construct major, harmonic minor scales, and use of chord scales
Build and recognize triads, power chords, 7th and other four-note chords
Use harmonic function and voice leading and apply them to your writing with concepts of triadic, 7th chord, inversion, and tension substitution voice leading in contemporary and classical styles
Create, identify and label major and minor key harmonic phrases based on harmonic function and hierarchy of pitch
Write for drums and bass by being able to identify, notate and construct the components of a basic drum set groove and construct a variety of bass and drum groove styles
Apply theoretical analysis to contemporary music and traditional classical music using Baroque period figured bass
Lesson 1: Introductions, Resources, and Rhythm
Pulse and Meter
Basic Rhythmic Patterns
Imaginary Bar Line
Rhythmic Phrasing
Notation Corner
Lesson 2: Melody and Tonality
Treble Clef and Accidentals
Tonality and Major Key
Leger Lines
The Movable "Do" Solfege System
Motif and Melody
Music Transcription
Notation Corner
Lesson 3: Intervals, Scales, and Keys
Melodic and Harmonic Intervals
Interval Qualities
The Bass Clef
Grand Staff, Interval Gymnastics, and Compound Intervals
Notation Corner
Lesson 4: Triads – Building Upon Intervals
Triads, Sus4 Chords, and Power Chords
Chords Symbols
Diatonic Triads in Major Key
Contemporary and Classical Harmonic Analysis
Notation Corner
Lesson 5: Chords in Motion
Harmonic Function and Progressions
Triadic Voice-leading
Figured Bass
Harmonizing a Melody with Triads
Notation Corner
Lesson 6: Minor Key
Relative Minor
Harmonic Minor
Harmonic Analysis in Minor Key
Harmonizing a Minor Key Melody
Notation Corner
Lesson 7: 7th Chords and Voice-leading
Building 7th and Other Four-Note Chords
Diatonic 7th Chords in Major and Minor Key
Harmonic Function and Voice-leading of 7th Chords in Contemporary Harmony
Classical Voice-leading and Figured Bass for 7th Chords
Notation Corner
Lesson 8: Writing for Drums and Bass
Drum Set Notation and Application
4-String Bass Notation Application
Writing for Drum and Bass
Drum and Bass Groove Styles
Notation Corner
Lesson 9: Major Key Chord Scales
Relative Major Key Modes
Major Key Chord Scales and Diatonic Tensions
Major Key Modes and Chord Scales
Melody, Use, and Analysis of Non-Chord Tones in Traditional Harmony
Notation Corner
Lesson 10: Model Interchange
Parallel Modes
Modal Interchange
Voice-leading with Inversions
Voice-leading and Tension Substitution
Notation Corner
Lesson 11: Musical Composition Applied
Hybrid Chords
Introduction to Song and Instrumental Forms
Score Layout
Building Compositions
Notation Corner
Lesson 12: Blues
The Blues Melody and Lyric
The 12-Bar Blues and Form
Blues Scale and 7th Chords
Blues Scale and Tensions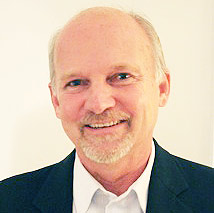 Kari Juusela
Author
Kari Henrik Juusela is a Finnish-American composer, performer and educator who presently serves as dean of the Professional Writing and Music Technology Division at Berklee College of Music in Boston, Massachusetts. n addition to writing music in styles ranging from pop to contemporary classical, he enjoys playing and recording the cello, bass, guitar, piano, table, and the Finnish Kantele. His compositions have won numerous awards from such organizations as the Vienna State Opera, the International Trumpet Guild, the London Chamber Music Society, the Composer's Guild, GASTA, and ASCAP. He has also won the International Red Stick Composition Competition, the American Songwriting Awards Contest, the San Francisco Art Song Competition, and the Aliénor Harpsichord Composition Contest. His works have been performed at many important venues including Carnegie and Tchaikovsky Hall by internationally acclaimed ensembles and performers, as well as by numerous rock, pop, and jazz groups. He is the author of over 20 college-level courses and is the author of the Berklee Contemporary Dictionary of Music.
Dr. Juusela holds degrees from the University of Maryland, Georgia State University, and Berklee College of Music. His music is published by ISG Publications, MuusJuus Music, and Yelton Rhodes Music, and is recorded on ERM, Beauport Classical, Lakeside Records, Capstone Records, and MuusJuus Music.
---

Suzanne Clark
Author
Suzanne M. Clark is an Associate Professor in the Harmony Department at Berklee College of Music and also teaches in the Songwriting Department and courses for Performance Health.
In 2010, Suzanne was the recipient of the Don Wilkins Curriculum Award, having authored five courses, including The Music of the Beatles, The Solo Careers of the Beatles, The Creative Flame, Integral Tai Chi, and Playing in the Key of Chi: Qigong for Musicians. She also teaches the Music of John Lennon. In 2014, Suzanne was featured in USA Today and on New England Cable News for the 50th Anniversary of the Beatles' appearance on the Ed Sullivan Show. She also guest lectured on John Lennon for a Harvard University program.
Suzanne is a bassist, and throughout the years has played and recorded in a variety of genres including jazz, musical theater, world and contemporary music. She has performed and given clinics in New England, Pennsylvania, New York, and the Caribbean and Sweden. She was a guest lecturer at Northwood University's Creativity Conference where she focused on musical creativity. Currently, Suzanne also teaches an online graduate course, Seminar in Creativity, which focuses on creative blocks of creative artists and is based on research and studies related to her MA in Critical and Creative Thinking.
---

Eric Byers
Instructor
I am a guitarist, arranger, composer, and educator. I perform, write, and record in a wide variety of styles, including jazz, classical, pop, rock, bluegrass, R and B, Brazilian samba and choro, and some Afro-Latin music. Eric Byers was a founding member of Galak Tika, a Balinese gamelan (percussion orchestra) based at the Massachusetts Institute of Technology. He earned his B.M. in Jazz Performance from Duquesne University and my M.M. in Jazz Performance from New England Conservatory.
---

Randy Pingrey
Instructor
Randy Pingrey is a Boston based freelance trombonist. He started playing professionally in the exciting indie rock scene of Eau Claire, Wisconsin and recorded with the Grammy-award-winning band Bon Iver. Randy now plays with his own band The Olson Pingrey Quartet, the Ayn Inserto Jazz Orchestra, Evan Ziporyn's Critical Band, and many other exciting projects. He can be heard on CDs for the Tzadik, Saddle Creek, Red Piano, and Jagjaguwar labels. Randy also teaches harmony and music theory. He is a faculty member at Berklee College of Music and also at the New England Conservatory Prep School.
---

Alizon Lissance
Instructor
An assistant professor in Berklee's Harmony department since 1997, Alizon Lissance is a well-rounded musician with decades of experience as a multi-keyboard player, vocalist, songwriter, and arranger. She has earned regional and national accolades, ranging from critical acclaim in Musician Magazine to receiving a Boston Music Award as "Outstanding Keyboardist" in 1991.
In 2005 Lissance released the CD So What About You, an eclectic collection of original material. She is a founding member of The Love Dogs, an established jump/swing rhythm & blues band that has released four CDs and has been touring in North America and Europe since 1994. She also keeps busy with freelance recording and performing engagements.
As an alumnus and faculty member of the Berklee College of Music, Lissance is thrilled to be a part of the extension school providing the "Berklee Experience" to people who might not otherwise have that opportunity.
To learn more about Lissance, including her performance schedule, visit www.alizonmusic.com
Prerequisites
---
No Required Textbooks
---
Software Requirements


Audio recording software that can import/export Quicktime movies such as GarageBand (Mac), Mixcraft (PC) or SONAR (PC)
Mac Users
OS X 10.9 Mavericks or higher (click here for system requirements)
Latest version of Google Chrome
Windows Users
Windows 7 or higher (click here for system requirements)
Latest version of Google Chrome
---
Hardware Requirements
2 GB RAM (4 GB recommended)
500 MB hard drive space
Speakers or headphones
Webcam
Internet connection with at least 4 Mbps download speed ( http://www.speedtest.net to verify or download the Speedtest by Ookla app from your mobile app store)
---
Comments
Got a question? Contact our Academic Advisors by phone at 1-866-BERKLEE (U.S.), 1-617-747-2146 (INT'L), or by email at advisors@online.berklee.edu. We can also answer basic questions in the comments below. Please note that all comments are public.
---
Level

Duration

12 weeks

3-Credit Tuition

$1,479

Non-Credit Tuition

$1,229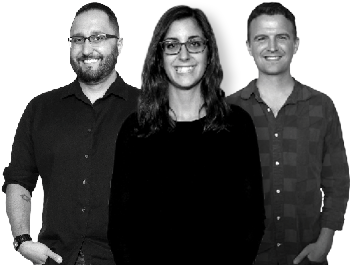 ---
Create a Free Account
Request Information
Create an account to download our catalog, get our newsletter, and more.
Stay Informed About This Course
Create an account to download our free course catalog, and receive updates about this course.
Sign Up to Sample a Lesson
Secure form. Berklee Online will not sell or rent your email address to third parties.
Our privacy policy