Rock drumming is an incredibly diverse drumming style filled with subtlety and artistic expression. Rock Drums is a hands-on, performance-based course full of top tier musical examples and playing opportunities that will teach you the time-tested techniques behind playing a variety of rock drumming styles. The course, authored by world-famous drummer Rod Morgenstein (Winger, Dixie Dregs), begins by exploring the tried and true patterns from the earliest days of rock and roll, which continue to impact virtually every genre of rock music today. From there, the course covers topics such as different kinds of beats and fills, how to change the sound and feel of a groove, the influence of Latin rhythms on rock drumming, ghost-stroking techniques, syncopated grooves, odd time, double bass drumming, and the rudiments as they apply to rock drumming.
The course explores the influence of the 60s drumming icons (Ringo Starr, Mitch Mitchell, Ginger Baker, John Bonham, Charlie Watts, and Keith Moon) that laid the groundwork for many of the rock bands that followed. The course features musical drumming examples from over 100 artists including The Beatles, AC/DC, Blink 182, Green Day, Led Zeppelin, Motley Crue, Nirvana, Soundgarden, Rolling Stones, Rush, Incubus, Red Hot Chili Peppers, Kiss, Radiohead, Judas Priest, Slipknot, Dream Theater, Grateful Dead, System of a Down, Pink Floyd, The Police, Opeth, and more. Each lesson also includes play-a-long tracks to inspire you to create your own unique drum parts based on the material covered. The course is geared to part-time hobbyists as well as drummers who have their eyes set on a career in music. Course author Rod Morgenstein bases the material on his 35 years of real-life recording and performing experience, which includes recording on over 50 CDs and playing over 3,000 concerts in roughly 25 countries, in venues ranging from clubs and theaters to arenas and stadiums.
By the end of this course, you will be able to:
Understand various drumming concepts, approaches, and techniques for playing effectively in diverse rock music settings
Identify why grooves sound and feel the way they do
Orchestrate effective grooves and fills around the drum set, such as basic eighth-note patterns, more complex sixteenth-note patterns, syncopated grooves, blues grooves, shuffles, half-time shuffles, ghost stroking patterns, odd time feels, double bass beats and fills, Latin-influenced rock patterns, rudiments applied in a rock context, and unusual approaches to creating grooves
Play with an authentic sound and feel
Strengthen your knowledge of and ability to play various rock drumming styles through the study of some of rock music's most significant drummers
Change the sound and feel of any groove to accommodate different rock genres
Lesson 1: Back to Rock Basics
Seven Tried and True Basic Eighth Note Kick/Snare Patterns
Changing the Feel of a Groove
Respecting Simplicity
Listening and Analysis
Lesson 2: The Backbeat and Beyond
Single Backbeats, Straight-Four Snare Drum, Snare Drum Variations, Snare Drum Beat Displacement
Bass Drum Variations, Drum Set Colors
Beyond the 2 and 4 Snare Backbeat
Listening and Analysis
The Medium Phenomenon
Lesson 3: Rounding Out the Basics
Introduction to Fills
The Beat Fill
Eighth Note Fills
The Backbeat Fill
Listening and Analysis
Lesson 4: Building on the Rock Basics, Part 1
Introduction to Sixteenth Notes
Sixteenth-Note Ride Patterns
Changing the Feel of a Groove
Sixteenth-Note Kick/Snare Patterns
Listening and Analysis
Lesson 5: Building on the Rock Basics, Part 2
Sixteenth-Note Kick/Snare Patterns, Continued
Straight Four Snare Drum, Open Hi-Hat Beats, Tom Tom Beats
Additional Ride Patterns
The World of Sixteenth Notes
Listening and Analysis
Lesson 6: Triplets and Shuffles
Triplet/Shuffle Ride Patterns
Changing the Feel of a Groove
Half-Time Feel, Snare Drum Variations, Shuffle Variations, Tom-Tom Beats, Drum Set Colors
Triplet, 6/8-12/8, Shuffle, and Half-Time Shuffle
Listening and Analysis
Lesson 7: Beyond the Eighth-Note Drum Fill
Triplet Fills
Sixteenth-Note Fills
32nd Notes and Sextuplets
The Medium Fill Phenomenon
Listening and Analysis
Lesson 8: The Guys Who Started It All: Signature Grooves and Classic Fills
Six Groundbreaking Drummers
Signature Drum Grooves
Classic Drum Fills
Listening and Analysis
Creating Signature Drum Grooves
Lesson 9: Ghost Strokes/Syncopated Grooves
Ghost Strokes
Ghost Stroke Transcriptions
Syncopated Groove Transcriptions
Listening and Analysis
Lesson 10: The Influence of Latin Rhythms
Clave
Brazilian Rhythms
Afro-Cuban Rhythms
Calypso and Reggae
Listening and Analysis
Lesson 11: Odd Time/Double Bass
Odd Time
Rock On in Odd Time
Double Bass
Listening and Analysis
Lesson 12: Everything Is Connected
Rudiments In Rock
Expanding Your Drumming Palette
Listening and Analysis
Final Thoughts/Putting It All Together

Rod Morgenstein
Author & Instructor
Rod Morgenstein is a professor in the Percussion department at Berklee College of Music, currently in his 14th year of teaching. He is a founding member of the ground-breaking progressive rock fusion group the Dixie Dregs, whose six most recent recordings received Grammy nominations for Best Rock Instrumental Performance. The band, touted by the Philadelphia Inquirer as "possibly the most important, and certainly the most technically advanced instrumental group in progressive fusion," continues to record and tour to this day.

Morgenstein is an original member of the heavy metal band Winger, whose recordings have reached gold and platinum status around the world. The band received an American Music Award nomination for Best New Heavy Metal Band in 1989 and, most recently, toured in over 20 countries in support of its latest release Karma. Other projects have included recording and touring with Dixie Dregs/Deep Purple guitarist Steve Morse in the Steve Morse Band; recording with Kip Winger, whose albums Thisconversationseemslikeadream, Songs from the Ocean Floor, and From the Moon to the Sun have achieved critical acclaim; teaming with Dream Theater keyboard virtuoso Jordan Rudess in the Rudess Morgenstein Project; The Jelly Jam with Dream Theater bassist John Myung and guitarist Ty Tabor from King's X; and the jazz-fusion jam band Jazz Is Dead, which has featured bassist Alphonso Johnson, guitarists Jeff Pevar and Jimmy Herring, and keyboardist T Lavitz. Morgenstein has also recorded and toured with Country Music Award winning violinist and fiddling champion Mark O'Connor and Little Feat guitarist Paul Barrere. He was part of a select group of drummers chosen to play on the Buddy Rich tribute album, Burning for Buddy. In addition, he was the resident drummer for Thoroughbred Music's annual Guitar Expo from 1995 through 1999, jamming with the likes of Slash, Billy Sheehan, Ingwie Malmstein, Mike Stern, Zach Wilde, and Ace Frehley.

Morgenstein was named the Best Progressive Rock Drummer by Modern Drummer in 1999 and is a five-time winner of the Modern Drummer Reader's Poll for Best Progressive Rock Drummer. He has been on the cover of international drum magazines 13 times, including Modern Drummer (U.S.), Rhythm (U.K.), Drums and Percussion (Germany), Sticks (Germany), Batteur (France), Drumhead (U.S.), Drum Tracks (U.S.), and Drumhead (China). He has been a regular contributor to Modern Drummer's Rock Perspectives column for many years, a member of the magazine's advisory board since the 1980s, and most recently, one of only 12 members of its pro panel, which covers a wide range of important drumming issues.

As an international drum educator, Morgenstein has performed at hundreds of clinics and drum festivals in over 20 countries. He's been a guest instructor at PIT in California and Drummers Collective in New York City. He co-designed the Vic Firth SIH1, dB22, and Kidphones isolation headphone monitors, in addition to co-developing the Vic Firth Rod Morgenstein Signature drumsticks and Sabian Tri-Top ride cymbal. His instructional materials include the books Drum Set Warm-Ups (Berklee Press) and The Drumset Musician (Hal Leonard) with Rick Mattingly; the videos Putting It All Together (Warner Bros.) and Drum Tips/Double Bass Drumming (Warner Bros.); and the audio cassettes/books Grooving In Styles/Filling In the Holes (Cherry Lane), Double Bass Drumming (Cherry Lane), and Odd Time (Bamo Productions). He has also created digital drum loops and MIDI drum sequence packages, including Epik Drums, a deluxe collection of drum kit and groove instruments developed with legendary producer Ken Scott; Power Rock Midi Drum Sequences (Beat Boy); and Progressive Rock Midi Drum Sequences (Beat Boy). Morgenstein holds a bachelor of music degree in studio music and jazz from the University of Miami.

For more information about Rod Morgenstein, visit www.RodMorgenstein.com and www.myspace.com/rodmorgenstein
Prerequisites
Completion of Music Theory 101 and Drum Set Fundamentals, or equivalent knowledge and two years of playing experience. You should have an understanding of note values, coordination studies, and basic time keeping. Some live performance experience would be a plus but is not necessary.
---
Required Textbooks
---
Software Requirements
Webcam video recording software
Mac Users
OS X 10.9 Mavericks or higher (click here for system requirements)
Latest version of Google Chrome
Windows Users
Windows 7 or higher (click here for system requirements)
Latest version of Google Chrome
---
Hardware Requirements
Assignments in this course will require you to use a webcam to record yourself performing along with backing tracks. In order to record your performances with backing tracks successfully, you will need a computer, microphone, webcam, webcam recording software, and speakers.
acoustic or electronic drum kit
drumsticks
microphone (unless you are using an electronic drum kit/drum brain for assignments), such as a Samson C01, Shure SM57, or Shure SM58, along with a mic stand
optional: CD/MP3 player (separate from computer) and mixer
optional—: for those using electronic drum kits: CD/MP3 player (separate from computer) and drum brain
optional: isolation headphones, such as Vic Firth's SIH1 Drummer's Headphones
optional: printer, so that you can print out music examples used in the course
2 GB RAM (4 GB recommended)
500 MB hard drive space
Speakers or headphones
Webcam
Internet connection with at least 4 Mbps download speed (http://www.speedtest.net to verify or download the Speedtest by Ookla app from your mobile app store)
---
Comments
Got a question? Contact our Academic Advisors by phone at 1-866-BERKLEE (U.S.), 1-617-747-2146 (INT'L), or by email at advisors@online.berklee.edu. We can also answer basic questions in the comments below. Please note that all comments are public.
---
Level

Duration

12 weeks

3-Credit Tuition

$1,479

Non-Credit Tuition

$1,229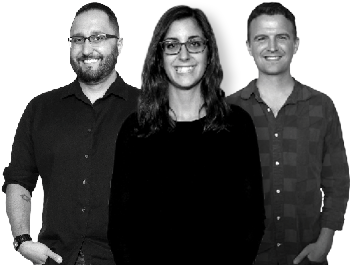 ---
Create a Free Account
Request Information
Create an account to download our catalog, get our newsletter, and more.
Stay Informed About This Course
Create an account to download our free course catalog, and receive updates about this course.
Sign Up to Sample a Lesson
Secure form. Berklee Online will not sell or rent your email address to third parties.
Our privacy policy