Sound Design for the Electronic Musician
Learn to create your own electronic sounds for musical productions using Propellerhead's Reason and Native Instruments' Absynth. By working through a series of practical, hands-on activities, you'll gain an understanding of the skills necessary to produce and replicate the electronic sounds common in today's modern music. This course begins by introducing you to the basics of how synthesizers work, sound design concepts, and how to program a wide variety of synthesizers. From there you'll explore more detailed aspects of sound creation and manipulation including imitating acoustic instruments, FM, oscillator sync, ring modulation, and advanced modulation; techniques that you can transfer to any hardware or software synthesizer.
By the end of this course, you will:
Use control signals and understand control signals in Reason's Subtractor
Understand digital samplers
Understand modulation and MIDI control
Build complex sounds and create sonic gestures (macrosynthesis)
Understand the basic sound design elements of visual media
Berklee Online and Propellerhead have come together to offer an educational discount on the Reason. Once you enroll in the course, you will be able to purchase this package at the discounted price through the Required Course Materials link on your My Home page. Early enrollment is encouraged to ensure software delivery prior to the start of the course.
Lesson 1: Overview of Electronic Music Synthesizers
What's a Synthesizer?
Synthesizer Specsmanship
Synthesizer Architecture: Generators and Processors
Properties of Sound
Pitch
Timbre
Loudness
Lesson 2: Using Control Signals in Sound Design
Types of Control
Envelope Generators
Controlling Pitch—the LFO
Understanding the Korg Polysix
Lesson 3: Control Signals in Reason's Subtractor
Subtractor Architecture
Fixed and Flexible Modulation Routings in Subtractor
Real-Time Control
Lesson 4: Sound Design—Characteristics and Editing
Sound Categories
Musical Functions
Instrument Types
Sound Characteristics
Sound Editing
The Art of Tweaking--Sound Editing and Redesign
Lesson 5: More Sound Design—Designing Sounds
Sound Redesign, Function Swapping
Creating Sounds from Scratch
The Default Patch
Imitating Acoustic Instruments
Solo Brass Instruments
Ensembles
Classic Electronic Sounds
Filter Sweeps
Electronic Percussion
LFO Patterns
Lesson 6: Understanding Digital Samplers
Understanding Digital Samplers
Virtual Samplers
Sampling Concepts
Saving Memory—Looping
Sampling Applications
Lesson 7: More on Digital Sampling
Drum Machines
Velocity Cross-Switching
Using Effects with a Sampled Instrument
Sampling Project
Lesson 8: Extended Subtractive Techniques
Timbre and Waveshape
Basic Geometric Waveform Review
Wave Mixing
Chorusing
Waveshaping
Frequency Modulation (FM)
Linear and Exponential Control
Linear FM
Amplitude Modulation (AM) and Ring Modulation
Oscillator Sync
Lesson 9: Advanced Modulation and MIDI Control
Modulation Routings
Matrix Modulation
Vector Synthesis
Wave Sequencing
Step-Sequenced Control
Control with Gate Signals
Additional Modulation Routings within Reason
LFO Trigger
Modulation Routings between Devices
Tempo Control—LFO Sync
Lesson 10: MacroSynthesis
The Sound Spectrum Viewed as a Three-Dimensional Space
Creating Complex Sounds by Combining over Time
Sonic Gestures
Lesson 11: Sound Design for Visual Media
The Role of Sound Design for Visuals
Sound Design vs. Film Scoring
Elements of Music
Case Studies
Lesson 12: Final Project Posting and Discussions
Final Project
Where Do I Go from Here?
How to Grow Your Current Setup
Suggested Additional Reading

Michael Bierylo
Author & Instructor
For Michael Bierylo, teaching Music Synthesis at Berklee is just one component of an eclectic and highly creative career. From his Virtual Planet studio, he's completed film, video, and multimedia scores for clients like Hasbro Interactive, Nintendo, MSNBC, Nickelodeon, VH1, Martha Stewart Living, and Universal Studios' Islands of Adventure. He's also a guitarist, composer, programmer and sound designer for the uncategorizable new music avatars Birdsongs of the Mesozoic. His solo album Life Line earned four and a half stars from the All Music Guide, and he's a voting member of the National Association of Recording Arts and Sciences.
---

David Mash
Author
Author of nine books and a recognized expert on music technology, David Mash is Vice President for Information Technology at Berklee College of Music. One of Berklee's true innovators, he founded the nation's first music synthesis department, developed the Center for Technology in Music Instruction, and assisted in the design of the country's largest networked music learning facility, the Berklee Learning Center. He has also scored award-winning digital films, and appeared on such programs as Newton's Apple, CBS Evening News, 3-2-1 Contact, and National Public Radio's All Things Considered.
To be successful in this course, you should have good computer skills, know how to configure your computer for sound, and have a MIDI keyboard. Before taking this course, you should also be familiar with concepts like digitization, signal flow, multi-tracking, equalization, signal processing, and MIDI; all of which are covered in our Desktop Music Production course.
none
PC Web Browser: Firefox (Recommended), Chrome, Internet Explorer 10 or higher
Mac Web Browser: Firefox (Recommended), Chrome, Safari
Flash Player: current version
QuickTime: current version
Adobe Reader: current version
Reason 8
Native Instruments' Absynth 5
One of the projects in this course will have you apply what you've learned to create sound design elements for a video clip. To do this, you'll need to use any DAW that supports Quicktime video playback. These include Pro Tools, Ableton Live, Logic ProX, Cubase, Sonar, Nuendo, or Digital Performer. Although Reason does not support video playback, there are utilities available that will allow a video clip to play in sync with Reason. These include ReSync 1.1 for Mac or PC or ReasonSync for Mac.

Berklee Online and Propellerhead have come together to offer an educational discount on Reason. Once you enroll in the course, you will be able to purchase this package at the discounted price through the Required Course Materials link on your My Home page. Early enrollment is encouraged to ensure software delivery prior to the start of the course.

Mac OS X 10.7 or laterProcessor: Intel Mac (multiple cores highly recommended)Memory: 4 GB RAM or more highly recommended3 GB free hard disk space (program may use up to 20 GB scratch disk space)Free USB port for Ignition KeyAudio interface with low latency to play software synthesizers in real-timeMIDI Interface and MIDI keyboard

Windows 7 or laterIntel or AMD processor with dual cores4 GB RAM or more3 GB free hard disk spaceMonitor with 1024x768 resolution or largerA 16 bit Windows compatible audio card, preferably with an ASIO driverFree USB port for Ignition KeyAudio interface with low latency to play software synthesizers in real-timeMIDI Interface and MIDI keyboard
---
Level

Duration

12 weeks

3-Credit Tuition

$1,449

Non-Credit Tuition

Add 6 CEUs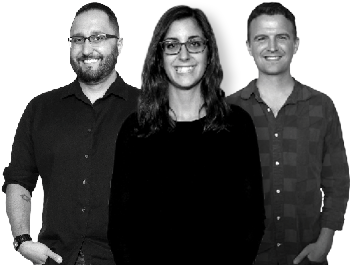 ---
---
Secure form. Berklee Online will not sell or rent your email address to third parties. Our privacy policy.