Study Music Online with Berklee
Degree Programs
Now Accepting Applications for January 2021 Semester Start
---
Certificates and Courses
Undergraduate- and Graduate-level • No Application Required
With our degree programs, certificate programs, and more than 150 courses led by Berklee faculty and industry experts, it's easy to find the offering that's right for you.
Graduate Degrees
Our online Graduate Degree program can be completed within a year. Apply today.
Graduate Certificates and Courses
Study in your own rhythm. No application required!
---
Discover Why Musicians Succeed at Berklee Online
Curious about how online learning works? Explore our unique learning environment in one of 12 free sample lessons.
Try It Now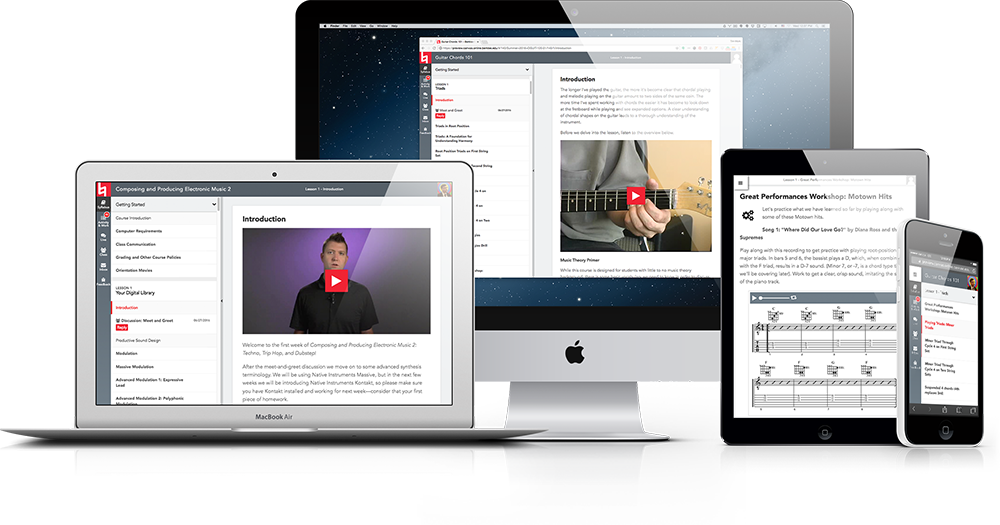 ×
Berklee Announces Erica Muhl As New President
Muhl will become the first woman to serve as Berklee's president, and only the fourth president in the institution's 75-year history.
Read the Full Announcement