Funk/R&B drums plays a major role in much of the music we hear today. For example, Clyde Stubblefield, James Brown's drummer and the original "Funky Drummer," created one of most sampled rhythmic breaks ever - a key component of countless songs found in both hip-hop and popular music.
In Funk/R&B Drums, you'll focus on developing solid time and an "in the pocket," laid-back time feel to your playing. To that end, you'll explore topics such as triplet-based blues and gospel patterns, shuffles, New Orleans style R&B, ghost notes, bass drum technique, sixteenth-note patterns, various hi-hat patterns and openings, fills, displaced backbeats, playing and setting up ensemble figures, and drum breaks. You'll learn about the history of this style, starting with the blues and gospel music and moving toward the highly syncopated and sixteenth-note based rhythms of the 70s and 80s.
Each lesson includes video demonstrations, listening analyses, transcriptions, practice exercises, and an assignment in which you will perform over a song track that contains the elements covered in the lesson. The course also covers many of the artists who were instrumental in creating this style, including Clyde Stubblefield, Earl Palmer, B. B. King, James Brown, Jabo Starks, Ray Charles, Average White Band, Kool and the Gang, The Meters, Joseph "Zigaboo" Modeliste, Tower of Power, David Garibaldi, Aretha Franklin, Bernard Purdie, Earth, Wind & Fire, Herbie Hancock, and Medeski, Martin & Wood.
The course is geared to players who have a basic knowledge of rock and are interested in expanding their skill set, students who may be on the path to a professional career, and jazz players who may not be familiar with funk and want to learn the genre. The goal of the course is to enable you to play songs and improvise rhythms in the style of funk and R&B.
By the end of the course, you will be able to:
Identify the blues and gospel roots of R&B and funk drumming
Perform triplet-based blues and gospel rhythms, the up-tempo two-beat gospel/R&B groove, basic and double shuffles, and New Orleans eighth-note groove syncopated bass drum patterns
Put swing feel into R&B and funk rhythms
Apply eighth-note and sixteenth-note hi-hat patterns with various openings
Play syncopated 16th note bass drum patterns
Play R&B fills
Perform with kicks, ensemble figures, and fills
Perform rhythms with displaced backbeats and ghost notes
Perform linear rhythms with swing feel
Analyze and play four classic drum breaks
Orchestrate the Latin clave, the rhumba and two latin cowbell patterns on the drumset
Apply the "buzz" and other embellishments to your playing
Lesson 1: Blues, Gospel, and the Shuffle: The Roots of R&B and Funk
Slow Blues and Gospel
Song Form
The Basic Shuffle
The Double Shuffle
Listening and Playing Exercises
Lesson 2: New Orleans R&B—The Eighth-Note Groove
Eighth-Note New Orleans-Style Rhythms: The Basic Framework of Funk
Adding Syncopated Bass Drum Patterns to the New Orleans Groove
Adding Hi-Hat Openings to New Orleans Rhythms
Repertoire Development
Listening and Playing Exercises
Lesson 3: Ghost Notes
Sixteenth Note Count
Ghost Note Rhythms 1 (Single Ghost Notes)
Ghost Note Rhythms 2 (Double Ghost Notes)
Listening and Playing Exercises
Lesson 4: Focus on the Bass Drum and the Groove
Funk with Sixteenths on the Bass Drum
In the Groove
Listening and Playing Exercises
Lesson 5: Up-Tempo Shuffles and Soul Ballads
The Shuffle Continued
Soul Ballads
Listening and Playing Exercises
Lesson 6: Focus on the Bass Drum and Playing with the Bass Player
Getting Started
Playing with the Bass Player
Listening and Playing Exercises
Lesson 7: Fills, Kicks, and Ghost Notes with Sixteenth-Note Bass Drum Patterns
Fills
Kicks and Ensemble Figures
More Ghost Notes With Sixteenth-Note Bass Drum Patterns
Listening and Playing Exercises
Lesson 8: Displaced Backbeats and the Sixteenth-Note Hi-Hat Pattern
Displacing the Backbeat
Sixteenths with The Right-Hand
Listening and Playing Exercises
Lesson 9: Focus on the Hi-Hat
Sixteenths on the Hi-Hat with Two Hands
Hi-Hat on the "Ands"
Paradiddle Possibilities and Other Hi-Hat Patterns
Creative Hi-Hat Openings
Listening and Playing Exercises
Lesson 10: Linear Drumming, Contrasting Sections, and Swing Feel
Linear Drumming
Contrasting Sections
Swing Feel in Funk and R&B
Listening and Playing Exercises
Lesson 11: Half-Time Shuffle, Drum Breaks, and Latin Influence
The Half-Time Shuffle
Drum Breaks
Latin Influence: The Clave, the Rhumba, and Latin Cowbell Patterns
Listening and Playing Exercises
Lesson 12: Dynamics, Embellishments, and Putting It All Together
Dynamics
Embellishments
Following the Form and Putting It All Together
Listening and Playing Exercises

Jim Payne
Author & Instructor
Labeled the "Buddy Rich or Billy Cobham of funk drumming" by Jazz Times Magazine, Jim Payne has had a long career as a drummer, educator, producer, and collaborator with the best in jazz and funk. He has performed with the J. B. Horns, Maceo Parker, Fred Wesley, Pee Wee Ellis, Michael Brecker, Dave Liebman, the Radio City Music Hall Orchestra, and his own band The Jim Payne Band, in addition to playing every major European and U.S. jazz and blues festival, including the Montreaux Jazz Festival, the North Sea Jazz Festival, and the Paris Jazz Festival.

Payne is the author of eight books, CDs, and DVDs, including The Great Drummers of R&B, Funk & Soul, Funk Drumming, Advanced Funk Drumming: A Progressive Approach to Modern Drumset, Drumming with the Mambo King (written with the late Tito Puente), Tito Puente: King of Latin Music, Drums from Day One, The Complete Book of Funk Drumming, and 100 Famous Funk Beats. He is a well-known clinician, having performed clinics at many colleges, drum stores, and the annual PASIC International Percussion Convention. He taught at Drummers Collective for 10 years, teaches privately at Drummers World in New York City, and also runs the Manhattan Jazz Workshop at the Church St. School of Music and Art. He is a regular contributor to Modern Drummer magazine.

As a producer, Payne has produced records for Medeski Martin & Wood (It's A Jungle In Here and Friday Afternoon In The Universe), The J.B. Horns (The J.B. Horns: PeeWee, Fred & Maceo, and Funky Good Time, Live In Tokyo), Mike Clark and Paul Jackson (The Funk Stops Here, featuring Kenny Garrett), Jim Payne's NY Funk (with performances by Ray Anderson, Ellery Eskelin, and Steve Swell), Pee Wee Ellis (Blues Mission), John Medeski/David Fiuczynski (Lunar Crush), and the Jim Payne Band (Sensei, Energie, and Yes!).

For more information about Jim Payne, visit www.funkydrummer.com
Prerequisites
Music Theory 101 and Drum Set Fundamentals, or equivalent knowledge and two years of playing experience. You should be able to play basic rock and blues songs on the drum set, have a basic understanding of standard drum set notation, and be able to play simple rhythms in quarter notes and eighth notes in standard drum set notation.
---
Required Textbooks
---
Software Requirements
Webcam recording software
Mac Users
OS X 10.9 Mavericks or higher (click here for system requirements)
Latest version of Chrome (recommended), Firefox, or Safari
Windows Users
Windows 7 or higher (click here for system requirements)
Latest version of Chrome (recommended), Firefox, or Edge
---
Hardware Requirements
Assignments in this course will require you to use a webcam to record yourself performing along with backing tracks. In order to record your performances with backing tracks successfully, you will need a computer, microphone, webcam, webcam recording software, and speakers. You will also need
Acoustic or electronic drum kit
Drumsticks
Metronome (for an online version, see http://www.metronomeonline.com)
Microphone (unless you are using an electronic drum kit/drum brain for assignments), such as a Samson C01, Shure SM57, or Shure SM58, along with a mic stand
Optional: CD/MP3 player (separate from computer) and mixer
Optional: —for those using electronic drum kits: CD/MP3 player (separate from computer) and drum brain
Optional: isolation headphones, such as Vic Firth's SIH1 Drummer's Headphones
Optional: printer, so that you can print out music examples used in the course
2 GB RAM (4 GB recommended)
500 MB hard drive space
Speakers or headphone
Webcam
Internet connection with at least 4 Mbps download speed (http://www.speedtest.net to verify or download the Speedtest by Ookla app from your mobile app store)
---
Level

Duration

12 weeks

3-Credit Tuition

$1,479

Non-Credit Tuition

$1,229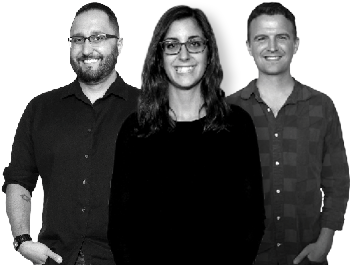 ---
Secure form. Berklee Online will not sell or rent your email address to third parties.
Our privacy policy