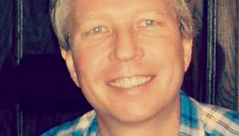 John Lenac has helped to drive the evolution of the technology and music landscape since his days as a musician, band manager and local concert promoter in the late '80s. He helped to launch one of the first Alternative Rock FM stations (KTOZ, circa 1991), and then grew it to be one of the highest-rated stations in the US. After programming and managing rock stations in Nashville and Kansas City, he was a Promotion Manager at TVT Records and then Rock Editor at HITS Magazine.
In 2004, he went to LAUNCH/Yahoo! Music. As Head of Music Programming and Artist/Label Relations, he managed a team of radio and video music programmers and interfaced with record labels, artist managers, artists and business leaders for Yahoo's branded original content music programs. During his seven years at Yahoo, he helped to drive revenue and audience to record levels (34MM Feb 2012 – U.S. comScore). He was the Global Head of Business Development for PledgeMusic; negotiating and closing deals with record labels and various manufacturing, marketing, and ticketing companies. He's been developing and managing artists his whole career, was President of a music festival/concert series, and also founded and ran his own FM talent management company.
Lenac has been working with creatives his entire life; helping to launch the careers of countless artists. His work has contributed to millions of albums sold and put dozens of gold and platinum plaques on his wall. He's been a guest speaker at UCLA music industry classes for years and has spoken at various other schools. He's been a panel moderator and panelist at music industry conventions all over the world, including: SxSW, CMJ, MUSEXPO, Worldwide Radio Summit, One Movement Festival, Music Export Finland, MUSEXPO EUROPE, and The Global Rock Summit. Lenac has also been interviewed by various media outlets, including: The Wall Street Journal, Variety, Records & Radio, Billboard, FMQB, and MTV.
He's currently the Founder/CEO of TechIT Media Group, helping to incubate and accelerate tech and media startups.