An audio professional working in the gaming industry is required to possess not only musical and audio talent, but also knowledge and experience with typical game audio workflow. Introduction to Game Audio prepares you for a career in the industry by covering the many facets of sound production and engineering that are particular to games.
You'll begin by gaining an overview of game sound development, and the basics of sound effects libraries and recording Foley while working with animation. The course will cover typical studio effects, sound manipulation, and addresses technical hurdles you might encounter. You'll learn more advanced concepts and techniques such as recording custom effects, proper integration of audio into game engines like Unity and middleware such as FMOD, and mixing techniques particular to the gaming industry. You'll also take a look at the business side of the industry – who's involved and what their role is, scheduling, contracts, networking, building a demo reel and finalizing a workflow. At the end of the course, you will have completed full audio (including sound design, dialogue, and music) for several short games for your portfolio, and a solid foundation of knowledge and skills that will prepare you to work at a game development company or as a freelance game audio professional.
By the end of this course, you will be able to:
Record Foley and work with sound libraries to create original sound design
Develop sound design and music for interactive environments
Compose and edit music interactively with layering, branching and transitions
Create video game soundscapes incorporating dialogue, sound design, and music
Work with a variety of tools like FMOD and Unity to complete game audio implementation
Work collaboratively and under the direction of a team leader
Complete and implement an Audio Design Document
Know how to create a portfolio and use it for networking
Lesson 1: Game Audio Overview
Why Are You Interested in Game Audio
Definitions: Sound Types and Game Genres
Assess the Audio in a Game Clip
Game Company Personnel and Game Development Overview
Hierarchical Map of a Typical Game Company
Video Game History and Playback Systems
Game Sound Development Overview
Full Audio Assessment of a Game
Lesson 2: Working with SFX Libraries
The Basics of Sound Effects Libraries
Storage Space
Preparing Your Sound Effects Library
Trim, Edit, and Level Footstep Sounds
Working with Animations
Performance Considerations and Tracking Strategies
Footstep Project
Lesson 3: Recording Custom SFX
Assess Your Microphone Cabinet
Signal Flow
Record Footsteps
Microphone Techniques
Custom Sounds for Animation
Lesson 4: Real-World Sound Design for Games
Applied Effects
Working with an Audio Engine (Unity)
Game Music History
Bringing All the Sounds Together
Implementing Audio with Unity
Lesson 5: Cut Scene Music
Game Music Types
Game Music History
Technical Hurdles
Implementation of Looped Music in Unity
Style and Genre Considerations
Music Edits and Discussion
Lesson 6: Interactive Music
Interactive Music History
Create Three Simple Motifs
Introduction to Middleware
Knowing Your Limits
Complete the Interactive Music
Interactive Music Approaches Discussion
Lesson 7: Recording and Editing Dialogue
Preproduction and Casting
Casting Call
Recording Preparation
Preparing Your Recording Space
Recording and Processing
Editing
File Management and Delivery
Add Dialogue to an Existing Project
Game Dialogue Analysis
Lesson 8: Cut Scene Music
Building a Successful Music Score
Create a Mockup of the Thematic/Draft Material and Class Feedback
Tools of the Trade
Calculate Tempo(s) for a Given Cut Scene Including Hit Points
Production Techniques - Real vs. Synthesized
Finished Composition and Mixdown
Lesson 9: Cutscenes and Mixing
Preparing for a Linear Cutscene Mix
Mix and Master Sessions from a Cutscene
Sound Design
Complete Mixing Your Cutscene Music, Dialogue and Sfx
Lesson 10: Unity & FMOD Integration and Unified Soundscapes
Diegetic vs Non-Diegetic sounds
FMOD Studio and Unity Integration
Sound Design Final Thoughts
Unity and FMOD Final Project
Lesson 11: Budgeting and Schedules
The Audio Director, Sound Designer, and Composer Roles
Start an Audio Design
The Team
Create a Content List
Milestones, Tradeshows, and other Deadlines
Complete a New Schedule
Time vs. Money vs. Quality
Complete The Unity and FMOD Project
Retrospection
Lesson 12: Demo Reels and Working in the Industry
Performance Issues and Space Limitations
Calculate Down sampling/Bit Reduction and Compression
Quality Assurance/Testing
Verify Functionality of Your Unity/FMOD Project
Final Delivery and Archive
Post Mortem
Demo Reels and Networking
Presenting Your Portfolio

Jeanine Cowen
Author
Jeanine Cowen, Vice President for Curriculum and Program Innovation at Berklee, is a frequent lecturer on the topic of music technology and new media industries. She is an active composer, music producer, and technologist, working primarily with sound and music for visual media. Jeanine studied at Northwestern University as a classical percussionist and graduated with a degree from Berklee College of Music, completing a dual degree in film scoring and music production and engineering. Her graduate coursework focused on interactive design and game development at Savannah College of Art and Design.

Jeanine has worked on development teams at the Education Development Center, Inc., Turning Point Software, and Turbine Entertainment. Her compositions can be heard in a wide variety of art and media, in works that include the documentary The Life and Times of Frida Kahlo, the critically acclaimed off-Broadway play Rapt, and Midway Games' MMORPG Lord of the Rings Online: Shadows of Angmar. Her work as a percussionist can be heard on fellow Berklee composer and music technologist Stephen Webber's Stylus Symphony. Jeanine is an active advisor to the Alliance for Women Film Composers.
---

Gina Zdanowicz
Author & Instructor
Gina Zdanowicz is an Emmy-Nominated sound designer and composer for games, film and TV. Her work can be heard on award winning AAA titles to casual games such as Just Cause 3, Bioshock2, The Bureau: XCOM Declassified, CrimeCraft, ESPN Arcade and Cartoon Network, just to name a few.

As a graduate from Berklee College of Music with a degree in Music Synthesis, Gina has focused on the games industry for the past 11 years working in-house for game developers as well as operating her own independent studio, Serial Lab Studios. Her varied experience in the games industry gives her in-depth knowledge of all aspects of the production cycle from start to finish, which allows her to greatly contribute to the overall process.

In addition to her work in games, Gina continues to score feature films and TV projects, which have won awards around the world and have premiered on networks such as Nickelodeon and Comedy Central. She is also a member of the Game Audio Network Guild (G.A.N.G.) and the International Game Developers Association (I.G.D.A).
Prerequisites
Students must be proficient with a professional-level DAW and sequencer of their choice (Digital Performer, Logic, SONAR, GarageBand, etc.), including the ability to record individual tracks, trace signal flow, complete a basic mix, route to and from effects and software instruments, and integrate any relevant MIDI gear as required. Students must have an advanced knowledge of MIDI sequencing, with the ability to edit pre-existing information. Students must also have an understanding of music theory and harmony, and be prepared to compose music and sound design elements in an appropriate genre for their game project. Knowledge of dramatic scoring techniques is suggested. Students should also be active as a casual gamer in some part of the industry whether it be console, computer, cell phone, or Web/Flash-based games.
---
Required Textbook
Game Development Essentials: Game Audio Development by Jeannie Novak and Aaron Marks, Cengage Learning
---
Software Requirements
A digital audio workstation (DAW) capable of multi-channel sound playback is required for this course. The DAW must support MIDI sequencing, integrated QuickTime movie playback, and allow for manipulation of 8+ tracks of audio as well as allow for output to 2-channel stereo mixes for class discussion. Examples would include Pro Tools, SONAR, Apple Logic, Digital Performer, Vegas, and GarageBand 10 or later. Check to see if the version of the DAW you have meets the above requirements.
A MIDI sequencer is required. Assets will be provided in broadcast WAV file format, QuickTime movies, and as proprietary formats specific to the course.
We will also be using Unity 3D, a cross-platform game development engine for sound and music integration exercises. Download and install the version that matches your computer platform from this link: http://unity3d.com/. It would be helpful to become familiar with the software and its user manual before the course starts.
You will need a utility to bring your audio files into Unity 3D in Ogg Vorbis format. A free, open source, audio recording and editing tool that can also convert your files to Ogg is Audacity. It is available for both Windows and Mac, and can be downloaded here: http://audacity.sourceforge.net/.
Mac Web Browser: Firefox (Recommended), Chrome, or Safari
PC Web Browser: Firefox (Recommended), Chrome, Internet Explorer, or Edge
Flash Player (if using the Record Live tool)
---
Hardware Requirements
All Users
DVD-ROM drive
A microphone will be necessary for recording your own custom sound effects. An example of a suitable microphone would be a Shure SM57.
You will need a means of recording with the microphone in various locations, either through a cable directly to your computer or by using a portable recorder.
A MIDI controller is recommended to complete the music composition portions of the class.
Mac Users
OS X 10.7 or higher
2 GB RAM
1 GB hard drive space
Sound card
Speakers or headphones
Webcam
PC Users
Windows Vista SP2 or higher
Intel Pentium 4 or higher
1 GB RAM
1 GB hard drive space
Sound card
Speakers or headphones
Webcam
---
Level

Duration

12 weeks

3-Credit Tuition

$1,479

Non-Credit Tuition

$1,229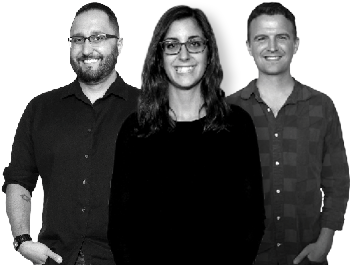 ---
Secure form. Berklee Online will not sell or rent your email address to third parties.
Our privacy policy