Knowing how to write, record, arrange, mix, and program killer drumbeats is critical, whether you're into hip-hop, urban, rock, alternative, dance, electronic, jazz, blues, or country. The beats in these styles of music serve as the rhythmic focus around which all of the other instruments play. Without a great drum beat, even the best song can fall short of its full potential and lack the impact, excitement, and energy necessary to make it a bona fide hit.
Programming and Producing Drum Beats teaches the steps involved in writing and producing amazing drum beats for any style of popular music. You will learn every aspect of producing a drum beat—from understanding each drum in a traditional rock drum kit and the role it plays in a beat, to mixing and editing a multi-track drum session, and applying the advanced beat-making strategies and techniques available in professional DAW software programs. The course explores how drums are most commonly played, MIDI drum sequencing tricks used by the pros, and the proper use of compression, EQ, and parallel effects when mixing drums. It also explores how to think like a drummer, so that writing style- and song-appropriate drum grooves becomes second nature.
The material is taught through careful analysis of what goes into making a great sounding drum beat, from studying the drums themselves, to the tools and techniques employed by top producers to get that bigger-than-life drum sound. Artists studied include Depeche Mode, Tears for Fears, Digital Underground, NWA, Jack Johnson, Deee-Lite, Prince, Gloria Estefan, NIN, Beastie Boys, Paul McCartney, Phil Collins, Jean-Michel Jarre, Kraftwerk, De La Soul, and Soul 2 Soul. In addition, the course textbook, Producing Beats: Writing and Mixing Killer Drum Grooves, includes a CD-R with demonstration tracks and free MIDI and audio samples from Big Fish Audio, KEYFAX, Multi-loops, and Smart Loops.
Throughout the course, you will be responsible for producing a variety of drum beats in different styles, using different types of production techniques, and culminating in a final production project due in the last week of class. Armed with the production skills and knowledge acquired in this course, you will be able to compose and produce polished, professional-sounding drumbeats.
By the end of this course, you will be able to:
Identify the different components of a drumbeats used in popular music, including drums, cymbals, percussion, and electronic samples and loops
Apply the mechanics of playing real drums to writing realistic MIDI beats
Create drum beats using different types of MIDI controllers and techniques, including real-time and programmed beats
Compose drum patterns and fills that work well with the rest of the groove and support your song structure
Identify common rhythms and tempos of popular music styles
Employ cutting edge production techniques to produce beats in a variety of styles
Mix drums for maximum punch and presence, using time-tested EQ, compression, and parallel effects techniques
Lesson 1: Building Blocks
Drum Beat Building Blocks
You and Your DAW
Virtual Drum Instruments
NN-XT Sampler Virtual Drum Instrument
Mixing Basics
Tools Checklist
Lesson 2: Writing Real-Time MIDI Beats
MIDI Controllers
Strategies for Recording Real-Time MIDI Drumbeats
Using Quantize and Input Quantize Effectively
Real-Time MIDI Drumbeat Recording
Real-Time Sequencing Tips
Lesson 3: Anatomy of a Drum Kit
One Drum at a Time
Playing the Drums
Sticks, Brushes, and Mallets
Finding Drum Sounds
Introducing Drum Notation
Lesson 4: Programming Beats
Analog Drum Machine Sounds
Digital Drum Machine Sounds
Step Sequencers
DAW Step Sequencer
Tips for Programming Step Sequencer Beats
Lesson 5: Percussion
Percussion Parts in Popular Music
Identifying Percussion Instruments
Playing Percussion Instruments
Orchestral and Marching Band Percussion
Finding Percussion Sounds
Lesson 6: MIDI Samples
What's a MIDI Sample?
Setting Up MIDI Sample Drums
Finding and Making MIDI Samples
Tricks for Working with MIDI Samples
Lesson 7: Working with Loops
Beat Matching
Beat Matching Methods: Tuning, Recycling, and Warping
Finding Loops
Tips for Choosing Compatible Loops
Lesson 8: Grooves and Groove Quantize
Definition of Groove
Straight Quantize
Groove Quantize
Applying Groove Quantize
Tips for Using Groove Quantize
Lesson 9: Enhancing Live Recorded Drums
Adding to Live Multitrack Drums
Synchronizing The Elements
Tips for Enhancing Live Drums
Lesson 10: Rhythm Section Considerations
Dissecting the Rhythm Section
Copycat Cool
Copy Beat Checklist
Lesson 11: Song Structure
Good Drum Song Structure
Drum Fill Tricks
Production Techniques Review
Final Checklist
Lesson 12: Mixing
Essential Drum Mixing Techniques
Advanced Drum Mixing Techniques
Mixing Tips
Mastering in Brief

Erik Hawkins
Author & Instructor
Erik Hawkins is a composer, producer, remixer, and author whose talents and technical expertise have leaders in the music industry calling him a "taste maker." He has worked with and remixed a variety of top artists, including Irene Cara, Digital Underground, Conscious Daughters, Strypper, Brenda Russell, and DJ Sasha. His own progressive dance music tracks have been used by major television networks and film studios, including ABC, CBS, MTV, Nickelodian, and New Line Cinema. Some of the TV shows and films in which his music can be heard include Ugly Betty, CSI:Miami, Burn Notice, Big Brother, The Last Day of Summer, The Disaster Movie, and The Informers.

More than one hundred of his articles have appeared in the industry's top publications, including Electronic Musician, Mix, and Keyboard. He's had monthly columns in Remix, MC2, and DigiZine. He has authored several books, including Studio-in-a-Box (ArtistPro, 2001) and the Complete Guide to Remixing (Berklee Press, 2003).

For lots of cool music production tips and tricks, check out his Berklee Online blog page:

http://blogs.online.berklee.edu/erikhawkins

To hear more samples of his music, visit his Web sites:

http://www.facebook.com/erikhawkmusic http://soundcloud.com/erikhawkmusic http://www.youtube.com/user/muzicali http://twitter.com/erikhawk

Online Courses Taught by Erik

Pro Tools 101Pro Tools 110Producing Music with ReasonRemixingProgramming and Producing Drum Beats
Prerequisites
Students should have a basic working knowledge of their DAW of choice. They need to know how to import audio and MIDI files and sequence MIDI performances, in addition to understanding the basics of their program's audio mixer section (such as panning, setting fader levels, and how to insert a plug-in). To meet the DAW proficiency requirements, you may benefit from taking any of the following courses: Pro Tools 101, Pro Tools 110, Producing Music with Logic, Producing Music with Reason, Producing Music with Cubase, Producing Music with Ableton Live.
---
Required Textbook
Producing Drum Beats: Writing and Mixing Killer Drum Grooves by Erik Hawkins, Berklee Press/Hal Leonard
---
Software Requirements
A ReWire compatible DAW software program with comprehensive MIDI and audio capabilities. For example, Pro Tools, Cubase, SONAR, Logic, Live, Digital Performer, or Reason. Must-have DAW features include a MIDI sequencer; multitrack audio; import/export audio and MIDI; grid edit mode; mixer mode; compression, EQ, and reverb plug-ins; aux input channels; REX file support; and automation.
A virtual drum instrument that can load samples, or a full-featured virtual workstation or sampler that can load drum preset patches. For example, the EXS24 in Logic, Xpand in Pro Tools, or the NN-XT in Record and Reason. If your DAW does not contain a virtual drum instrument, you should use the NN-XT Sampler device in Reason.
Mac Users
OS X 10.9 Mavericks or higher (click here for system requirements)
Latest version of Google Chrome
Windows Users
Windows 7 or higher (click here for system requirements)
Latest version of Google Chrome
---
Hardware Requirements
MIDI controller keyboard or pad controller such as the M-Audio Axiom 49 or the Korg padKONTROL
2 GB RAM (4 GB recommended)
10 GB hard drive space
Speakers or headphones
Webcam
Internet connection with at least 4 Mbps download speed ( http://www.speedtest.net to verify or download the Speedtest by Ookla app from your mobile app store)
For requirements specific to your DAW, refer to the technical specifications from the manufacturer's website.
---
Comments
Got a question? Contact our Academic Advisors by phone at 1-866-BERKLEE (U.S.), 1-617-747-2146 (INT'L), or by email at advisors@online.berklee.edu. We can also answer basic questions in the comments below. Please note that all comments are public.
---
Level

Duration

12 weeks

3-Credit Tuition

$1,479

Non-Credit Tuition

$1,229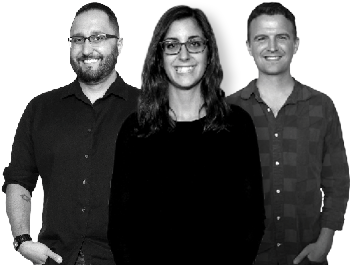 ---
Create a Free Account
Request Information
Create an account to download our catalog, get our newsletter, and more.
Stay Informed About This Course
Create an account to download our free course catalog, and receive updates about this course.
Sign Up to Sample a Lesson
Secure form. Berklee Online will not sell or rent your email address to third parties.
Our privacy policy