Remix production has become a mission critical skill for many working producers and hip-hop and EDM (electronic dance music) artists. Business savvy music industry entrepreneurs recognize that remixing songs is a great way to generate income, publicity, attract new fans, and keep their catalog relevant. Remixing is also a whole lot of fun and gives you the opportunity to join a thriving online community of remixers who share their music on the Web (such as through soundcloud.com) and enter remix competitions with substantial prizes (such as indabamusic.com).
In this course, you'll produce four remixes based on different types of source material: stereo master, a cappella, breakout tracks, and a multi-track Pro Tools session. As the course progresses, each remix will increase in complexity and level of difficulty. You'll study principles and techniques of audio and MIDI editing, ReWire software protocol between Pro Tools and Reason, audio recycling, beat syncing, and groove quantization. You'll apply advanced remixing techniques using EQ-ing, filtering, and automation, learn to import and arrange REX audio loops, and understand the time compression/expansion tools needed to create an effective remix. In the process, you'll be developing a diverse skill set that will help you to better understand not only remixing, but mixing, advanced audio editing, and producing original material.
The course leverages the power of Avid's Pro Tools and Propellerhead's Reason using ReWire technology. Upon completion of the course you will gain a comprehensive understanding of how these powerful programs can work together to produce professional remixes. The course requires Pro Tools and Reason and that students have a solid working knowledge of both programs. These software programs are industry standards that top artists and producers use for recording, editing, mixing, sound creation, and remixing. By the end of the course, you will learn to:
Identify the differences between an original and remixed version of a song
Appreciate the ways in which remixing can become part of your M.I. business plan
Legally obtain material for remixing
Employ ReWire effectively
Use Pro Tools' Beat Detective and Elastic Audio
Use Pro Tools' tick-based audio tracks
Perform flawless tempo changes
Compose new tracks that fit perfectly over the original song
Remix practically any type of source material
Build DJ friendly songs that will get played in clubs
Produce professional sounding remixes
Prepare remixes for manufacturing and distribution
Lesson 1: The Art of Remixing
Definition of "Remix"
A Remake is Not A Remix
History of Remixing
Exercise: Listening to Remixes
Workshop: Remix Fun Machine
Remix Source Material
Finding Tracks to Remix
Assignment: Find a Remix Material Resource
Lesson 2: Getting ReWired
ReWire Explained
Discussion: Do You Have ReWire Experience?
Pro Tools Meet Reason
Pro Tools MIDI Control of Reason's Devices
Extreme Audio Routing
Workshop: Advanced ReWire Audio Connections
Exercise: Making All the Connections
Managing CPU Resources
Quiz
Assignment: Creating ReWire Session Templates
Lesson 3: Tempo Changes in Pro Tools
Recycling Audio
Time Compression/Expansion
Workshop: Comparing the Two Methods
Discussion: Comment on the Two Methods
Beat Detective Basics
Exercise: Beat Detective Test Drive
Tick-Based Audio Tracks
REX Files
Discussion: Tick-Based Audio Tracks and Import REX Audio Files
Elastic Audio
Exercise: Elastic Audio Test Drive (Remixing Radiohead)
Quiz
Assignment: Tempo Change the Loops
Lesson 4: Remixing a Stereo Master
Stereo Master Recording
Definition of a Mash-Up
Discussion: Stereo Master Remix versus Mashups
Choose a Tempo and Conform
Select and Edit Your Loops
Exercise: Rearrange the Regions
Adding Your Own Parts
EQ Filtering for a Better Fit
Quiz
Assignment: Remix a Stereo Master Recording
Lesson 5: A Cappella Remix
A Cappella Remix Distinctions
Discussion: Pros and Cons of Remixing an A Cappella
Importing the A Cappella
Locking the A Cappella to Tempo
Vocals in the Rough
Exercise: Repair the Tempo Drift
Micro-Editing for Perfect Vocals
Workshop: Micro-Editing Vocals
Adding a Beat and the Music
Workshop: Match the A Cappella to the Music
Quiz
Assignment: Remix an A Cappella
Lesson 6: Remixing Breakout Tracks
Breakout Track Details
Discussion: The Advantage of Breakout Tracks
Setting Up the Breakouts Tracks
Workshop: Organize the Breakouts Tracks
Groove Quantize
Micro-Editing Instrument Parts
Exercise: Make These Tracks Groove Together
Working with Loops in Pro Tools
Quiz
Assignment: Remix the Breakout Tracks
Lesson 7: Remixing a Multitrack Pro Tools Session
Multitrack Session Sources
Discussion: Other Multitrack Sources at Your Disposal?
Another System's Session
Multitrack Remix Strategies
Importing Audio Regions and Tracks
Steps for Completing a Remix
Workshop: 12-Step Remixing Program
Quiz
Assignment: Prepare the Multitrack for Remixing
Lesson 8: Recording New Parts
The Game Plan
Drum Loops and MIDI Samples
MIDI Groove Extraction
Exercise: Map and Groove the MIDI Files
Instrument Loops and MIDI Samples
Strategies for Staying in Key
Discussion: Got MIDI Samples?
Quiz
Assignment: Lots of New Parts
Lesson 9: Structure and Transitions
Traditional Song Structure
Remix Song Structure
Exercise: Find a Mix-In Example
Producing Variation and Transitions Between Sections
Exercise: Find a Studio-Produced Transition Example
Pro-Tools Arrangement Tools
Quiz
Assignment: Produce Your Remix Song Structure
Lesson 10: Final Music Production
Sound Design Techniques
Advanced Stutter Tricks
Discussion: Share Any Other Final Music Production Tricks
Mix While You Go
Identifying High-Impact Production Points
Assignment: The Final Music Production
Lesson 11: Mixing
EQ for Club and Radio Play
Compress to Control Dynamics
Various Mixing Tips
Workshop: Identify the Effect
Sound Replacement
Discussion: Share Any Special Mix Tricks
Mixing Steps Review
Quiz
Assignment: Do the Mix
Lesson 12: Mastery and Delivery
Distribution Plans
Distribution Channels
Discussion: Plans for Your Remixes
Mastering Choices at Each Step
Workshop: Mastering Steps
Indications of the Changing Times
Discussion: Comment on the Industry Changes
Quiz
Assignment: Master Your Remix
Next Steps

Erik Hawkins
Author & Instructor
Erik Hawkins is a composer, producer, remixer, and author whose talents and technical expertise have leaders in the music industry calling him a "taste maker." He has worked with and remixed a variety of top artists, including Irene Cara, Digital Underground, Conscious Daughters, Strypper, Brenda Russell, and DJ Sasha. His own progressive dance music tracks have been used by major television networks and film studios, including ABC, CBS, MTV, Nickelodian, and New Line Cinema. Some of the TV shows and films in which his music can be heard include Ugly Betty, CSI:Miami, Burn Notice, Big Brother, The Last Day of Summer, The Disaster Movie, and The Informers.

More than one hundred of his articles have appeared in the industry's top publications, including Electronic Musician, Mix, and Keyboard. He's had monthly columns in Remix, MC2, and DigiZine. He has authored several books, including Studio-in-a-Box (ArtistPro, 2001) and the Complete Guide to Remixing (Berklee Press, 2003).

For lots of cool music production tips and tricks, check out his Berklee Online blog page:

http://blogs.online.berklee.edu/erikhawkins

To hear more samples of his music, visit his Web sites:

http://www.facebook.com/erikhawkmusic http://soundcloud.com/erikhawkmusic http://www.youtube.com/user/muzicali http://twitter.com/erikhawk

Online Courses Taught by Erik

Pro Tools 101Pro Tools 110Producing Music with ReasonRemixingProgramming and Producing Drum Beats
Complete Guide to Remixing: Produce Professional Dance-Floor Hits on Your Home Computer by Erik Hawkins
There are remixed versions of songs available today from just about any musical genre. Have you ever wondered how you can add your own personal style to your favorite songs? The Complete Guide to Remixing is a comprehensive handbook of the history, technology, craft, and art of remixing.
PC Web Browser: Firefox (Recommended), Chrome, Internet Explorer 10 or higher
Mac Web Browser: Firefox (Recommended), Chrome, Safari
Flash Player: current version
QuickTime: current version
Adobe Reader: current version
Version 8 or higher of Pro Tools LE, Pro Tools TDM/HD, or Pro Tools M-Powered (with Pro Tools-compatible M-Audio interface). Please note Pro Tools 9 requires Windows 7 or Snow Leopard 10.6 (or higher) Earlier versions of Pro Tools, Pro Tools Free, and the Pro Tools Demo are not supported in this course.
Reason 7 or higher purchased separately, see discount details below:
Berklee Online and Propellerheads have come together to offer an educational discount on Reason 8. Once you enroll in the course, you will be able to purchase this package at the discounted price through the Required Course Materials link on your My Home page. Early enrollment is encouraged to ensure software delivery prior to the start of the course.
Pro Tools-compatible audio interface
MIDI controller keyboard
Dedicated hard drive for Pro Tools
Windows 7 or later
Intel or AMD processor with dual cores
4 GB RAM or more
Mac OS X 10.7 or later
Intel Mac (multiple cores highly recommended)
4 GB RAM or more
Studio quality microphone.
MIDI control surface
This course requires that you have a working knowledge of Pro Tools and Reason. You must already understand and be able to operate the required software programs at a basic level in order to benefit from this class.
The following is a list of the features and commands for Pro Tools and Reason in which you should be proficient:
Opening and saving sessions
Session folder and audio file organization
Importing audio and MIDI files
Bounce-to-disk and output file types
Audio and MIDI Tracks
Aux channels and group effects
Audio Recording
MIDI Sequencing
Basic audio and MIDI editing
Editing modes
Automation
Bars and Beats functions
Markers
Opening and saving sessions
Song self-contain settings
Importing MIDI files
Instrument and effect devices
Patching devices
Individual outputs
Send and return effect routing
Importing samples and sample instrument construction
MIDI sequencing
Parameter automation
Remote control set up
Refills
Level

Duration

12 weeks

3-Credit Tuition

$1,449

Non-Credit Tuition

Add 6 CEUs
---
Spring Term Starts April 4
for Courses and Multi-Course Certificates
---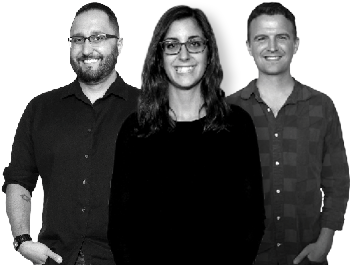 ---
Secure form. Berklee Online will not sell or rent your email address to third parties. Our privacy policy.