The field of songwriting for film and television has grown exponentially over the past few years, providing a promotional launching pad (as well as a potentially lucrative income stream) for artist and songwriter careers. This course will explore the techniques of writing music that will appeal specifically to music supervisors, editors, directors, and producers across any number of different genres.
The course begins with an overview of the historical and current uses of songs in order to succeed as a songwriter for film and television. You'll then explore the elements of a visual-media-friendly song, including appropriate harmonic colors, rhythmic elements, and intros, vamps, and endings. Whether your material is background source music or a featured song, the course will teach you how to successfully write on demand and how to write for music libraries. You'll learn effective techniques for collaborating, both during the writing and production process. Your ability to collaborate with other writers and performers will expand your network and greatly improve your chances for successful placement of your songs in visual media. The course will also explore important business considerations, including negotiation, payment, and rights.
Throughout the course, you will write several short songs—each of which provide an opportunity to master specific techniques needed to succeed as a songwriter for visual media. You will also write and produce a full-length song for a featured use in a movie scene. You will have several opportunities to improve your songs through collaboration with your classmates and guided feedback from your instructor. The goal of the course is to give you the knowledge and tools you need to successfully place your songs in a hit movie or a popular television series. You'll start thinking more like a director and gain the skills to write songs that will enhance the overall production.
By the end of this course, you will be able to:
Write or modify their songs to make them "media-friendly"
Collaborate effectively with other writers and musicians
Find opportunities for your music to be placed into visual media
Exchange audio files for flawless collaborations
Ask the right questions and listen effectively, when speaking to production staff regarding their needs for songs
Negotiate effectively when entering into agreements with publishers and producers
Understand the details needed for cue sheets to enable writer and publisher royalty income
Understand key components in agreements between songwriters and third-party publishers specializing in song placement
Write a song to work in sync with on-screen action (dancing)
Write and orchestrate songs so the song effectively communicates time, location, and dramatic tone
Lesson 1: Historical and Current Use of Songs in Visual Media
History of Songwriting for Films
History of Songwriting for Television
The Shift of Underscore to Songs
History of Songwriting for Animated Film and Video
Media Path of Song in Film/TV/Video Games
Simple is Effective
Assignment 1: Write a Short Song for a clip from Grey's Anatomy
Lesson 2: Songwriting "On Demand"
Discipline of Writing on Assignment
The Song Has to Have Bassoon and a Reggae Beat!
"Temp Love"
Remakes, Sound-Alikes, and Copyrights
Assignment 2: Write a 2-minute Custom Song for a Scene
Lesson 3: Writing a Visual Media Friendly Song
Is the Melody Distracting?
Harmonic Colors
Rhythmic Elements
Intros, Vamps, and Endings
Assignment 3: Revise Song in a Visual Media Friendly Format
Lesson 4: Writing for Music Libraries, Part 1
Library Music, What Is It?
What Do Music Libraries Want from Their Writers?
Tell Me What You Are?
How Do I Stack Up!
Assignment 4: Research Music Libraries
Lesson 5: Writing for Music Libraries, Part 2
How Much Is My Time Worth?
What Year and Place Was the Song From?
Alternate Mixes and Edits
Accentuate the Positive
Assignment 5: Write a Short Song in Your Chosen "Generic" Style
Lesson 6: Background Source Music Not Sync'd to Picture
What Is Source Music?
Why Can't I Hear My Song?
"Fixed in the Mix"
Special FX on Your Source Music Song
Make Your Song "Editor-Friendly"
Your "Best Bets" for Background Source
Assignment 6: Write a Short Song for a Background Source Music Scene
Lesson 7: Music Front and Center on the Dance Floor
How Do I Know When the Music Should Start and End?
Fixed Click or Variable Click?
Visual Continuity of Instruments and Sound
Structure of the Song Based on the Scene
Assignment 7: Determine a Suitable Pulse
Lesson 8: Collaboration, Part 1
Why Collaborate?
Strictly Business?
Collaboration "Tools of the Trade"
Staying on the Same Page
Assignment 8: Collaborate with Another Student
Lesson 9: Collaboration within the Production Phase
Find the Finishing Touch
Manipulate the Data!
I'd Like to Teach the World to Sing
Contributions Deserving of Wider Recognition
Assignment 9: Collaborate with Another Student
Lesson 10: Featured Songs
TV Theme Songs (Sitcoms/Talk Shows/Cartoons/Drama Series)
The Montage
Film Feature
End Credits
Assignment 10: Featured Song (Final Project Work)
Lesson 11: How Do I Get Paid for My Songs?
Should I Give Up My Rights?
Research the Music Library Company
The New Publishing Model
Paperwork Priorities
Negotiating Tips
Assignment 11: Final Project Work
Lesson 12: Final Projects and into the "Reel" World
Mixing and Mastering Tips for Film/TV
Joining the Workforce of Successful Songwriters for Visual Media
Proofing your Song
Assignment 12: Final Project
Brad Hatfield
Author & Instructor
Brad Hatfield is an Emmy Award-winning composer and one of Boston's most prolific and popular musicians. He was nominated and won an Emmy in 2006 and received a Primetime Emmy nomination in 2010. His musical compositions have been heard on movies such as Borat, Analyze This, The Break Up, and Iron Man 2, as well as the TV series The Sopranos, Six Feet Under, ER, CSI, Saturday Night Live, Friends, The Young and The Restless, and dozens more. Hatfield is currently the co-composer for the FX Television series Rescue Me, starring Denis Leary. You can also hear him playing solo piano for the opening scene and end credits of Clint Eastwood's film, Mystic River.

Hatfield currently teaches Music Supervision, Songwriting, and Music Industry courses at Northeastern University and Songwriting at Berklee College of Music.

For more information, visit:

www.bradhatfield.com
Prerequisites
You should have the following musical and technical skills:
Ability to read and create music
Intermediate experience with MIDI sequencing and digital audio software
Ability to import and export QuickTime video with the song's audio added to the movie
Ability to record multiple tracks and ability to create MP3 files of the final mix
Ability to create an offset start point in your digital audio workstation (DAW application). This will be used to adjust the start time of the QT video scene
Completion of the following Berklee Online courses, or an equivalent skill set, is strongly recommended:
---
Required Textbooks
None required
---
Software Requirements
QuickTime Pro (This enhanced version of the regular QuickTime player can be purchased through the Apple Web site for $29.99)
A digital audio workstation (DAW). Viable programs include Digital Performer, SONAR, Logic Pro, Cubase, or Pro Tools (Pro Tools LE + DV Toolkit 2, Pro Tools TDM/HD, or Pro Tools M-Powered). Students should possess an intermediate sequencing skill level with these programs
Mac Users
OS X 10.9 Mavericks or higher (click here for system requirements)
Latest version of Chrome (recommended), Firefox, or Safari
Windows Users
Windows 7 or higher (click here for system requirements)
Latest version of Chrome (recommended), Firefox, or Edge
---
Hardware Requirements
MIDI keyboard/interface (minimum 25 keys)
USB audio interface recommended for low-latency performance
2 GB RAM (4 GB recommended)
4 GB hard drive space
Speakers or headphones
Webcam
Internet connection with at least 4 Mbps download speed (http://www.speedtest.net to verify or download the Speedtest by Ookla app from your mobile app store)
---
Level

Duration

12 weeks

3-Credit Tuition

$1,479

Non-Credit Tuition

$1,229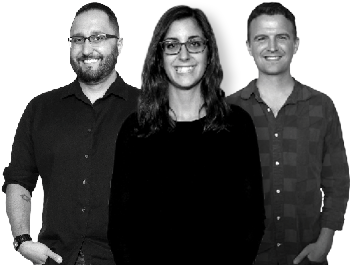 ---
Secure form. Berklee Online will not sell or rent your email address to third parties.
Our privacy policy