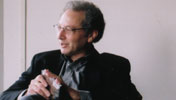 Jeff Dorenfeld is a professor of Music Business/Management at Berklee College of Music. He has more than twelve years experience in higher education and more than thirty years experience in the music industry. During his tenure at Berklee, Dorenfeld has been the recipient of the President's Award for Leadership and the Dean's Award for teaching excellence. As faculty advisor for Berklee's student-run record label, Heavy Rotation Records, he negotiated a recording contract with Epic/Sony Records—the first-ever college label and major label collaboration. The contract established the $100,000.00 Epic scholarship for Music Business/Management majors at Berklee.
Prior to teaching music business, Dorenfeld was the personal manager of the multi-platinum band Boston. Under his management, the band had a No. 1 Billboard charting album and a $25 million grossing tour. Dorenfeld directed all long-term strategic planning and successfully negotiated multimillion dollar contracts with major corporations in the music/entertainment industry. Prior to managing Boston, Dorenfeld was tour coordinator, tour accountant, and lighting designer for platinum artist Sammy Hagar and performed tour accounting for multi-platinum artist Ozzy Osbourne. Concurrent with his entertainment management responsibilities, he was asked to turn around Scholz Research and Development's manufacturing facility in 1982, producing the electronic audio signal processor, the Rockman. He eventually became vice president of this multimillion-dollar corporation with full P&L responsibility, reporting directly to the CEO/president.
Dorenfeld has been a guest speaker at MCA/Universal Music Conventions and moderated panels on the subject of touring at the Music & Entertainment Industry Educators Association and NEMO Music Festival in Boston. Dorenfeld has been interviewed for television, radio, and several publications including the New York Times, London Times, Boston Globe, Billboard, Hits, Chronicle of Higher Education, VH1, Oxygen, National Public Radio (NPR), Apple's Macintosh on Campus, and Microsoft's Mactopia Web site.