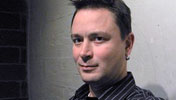 John Czajkowski has been active in the concert touring industry for nearly a decade now. He has fulfilled the roles of tour manager, tour accountant, production manager, and road manager, giving him a broad overview of the touring industry. The roster of artists he has worked for includes Bruce Springsteen, Shania Twain, Ringo Starr, the Strokes, and Oasis, among others. Czajkowski manages tours and settles shows of all sizes—from small theatres to massive stadiums. He currently maintains a busy touring schedule, traveling worldwide at the requests of artists, agents, and business managers seeking his vast background and expertise.
As a summa cum laude graduate of Berklee's Music Business/Management program, Czajkowski maintains a passion for music that equals his ambition to succeed in the music business. He is often invited to speak at Berklee campus events and on industry panels. Recent panels include "Keep It Live" at Berklee College of Music, "Music Biz on the Bayou" at Loyola University, and "Getting a Job in the Music Biz" for the New England Music Organization (NEMO). A former student of Associate Professor Jeff Dorenfeld, Czajkowski feels that it is imperative to provide students with as many "real-life" scenarios as possible in order to create a learning experience that is in touch with today's realities.
Prior to his shift into the touring/entertainment industry, Czajkowski was employed as a product team specialist in the high-tech industry for more than ten years. Living for extensive periods abroad in Germany and Japan prepared him for the life on the road that he now maintains. In doing so, he has had the unique opportunity to have lived and worked with people throughout the world. He continues to enjoy the journey.